Recruitment specialist warns over skills gap
With the demand for those with digital skills growing across the economy in general Executives Online has called for more skills matching to ensure there are no gaps
Recruitment specialist Executives Online has warned that there needs to be more skills matching if problems finding technical staff across Europe are going to be avoided in the future.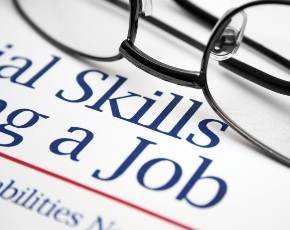 The advice about skills matching comes in the wake of forecasts that by 2015 most jobs in Europe will require e-skills and there is a real prospect of demand for qualified employees to outstrip supply.
EU forecasts have painted a picture of growing demand for workers that can cope with digital technology, across all sectors of the economy, with it predicting that by 2015, already 90% of jobs will need e-skills.
"The number of ICT practitioners in Europe was 4.7 million in 2007 and is forecast to reach 5.26 million in 2015," stated the European governing body."Industry frontrunners, who usually have their pick of the talent pool, are already struggling to find employees with the right skills for the job," said James O'Brien, managing director at Executives Online.
The position from O'Brien at Executives Online is to promote the idea of interim roles to try to ensure that people are the right fit: "Companies that may be struggling to find the right candidates for permanent positions could consider the merits of an interim position instead. Interims offer many employers the flexibility of being able to start immediately, are highly skilled and experienced, can consistently deliver to an incredibly high standard, and help companies to maintain innovation and competitive edge."