Capita profits grow as staff prepare to down tools
With staff just a day away from a 24 hour walkout over pay Capita has revealed profits grew by 10% in the first half
With its staff on the brink of walking tomorrow over disagreements about pay levels Capita has issued healthy half year numbers that showed growth in both revenues and profits.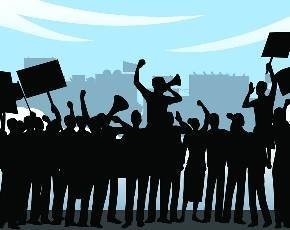 It emerged yesterday that tomorrow staff in the outsourcing specialist's life and pensions and IT services divisions will stage a 24 hour strike over what the union Unite describes as 'paltry pay'.
Staff have been angered by recent decisions to introduce a performance related pay deal that would provide awards at a rate less than inflation meant a third of workers would just get a 1.1% rise.
"Workers from Capita will take strike action this Friday and this will cause significant disruption to the company's clients. It is time for Capita to take this dispute seriously if it wants to avoid this imminent strike. Hardworking staff are getting a real terms pay cut when profits are up by 10%," said Unite national officer Dominic Hook.
This morning Capita revealed that pre tax profits grew by 10% to £205.2m and revenues increased 13% to £1.819bn for the half year ended June, with the firm increasing the dividend for H1 by 10%.
Our sales performance has been achieved due to the unrivalled breadth of our service offering which has been built up through both internal development and a series of small to medium sized acquisitions over the past 25 years. We have continued to enhance our client propositions through further acquisitions this year, spending £198m on nine businesses, and we have further attractive potential opportunities in our acquisition pipeline," said Paul Pindar, CEO of Capita.