MTI awarded security services Royal Warrant
Security reseller recognised for provision of data security services and solutions to the Queen
Datacentre and security services and solutions practice MTI has announced it has been a Royal Warrant as provider of data security services to Her Majesty the Queen.
The honour was conferred on the Godalming-based provider after the Royal Warrant Holders Association agreed to transfer the Royal Warrant to MTI from GlobalSecure systems, which it acquired in 2011 and now forms the core of MTI's security practice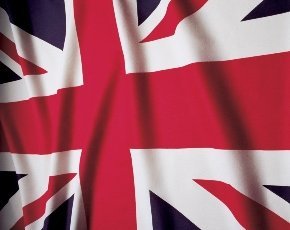 Besides Buckingham Palace, its customers include car rental firm Avis, City of Westminster College, and financial services specialist Virgin Money.
David Hobson, Director of MTI's Security Practice, said: "The award of Her Majesty's Royal Warrant to MTI is a great honour. It is testament to the high quality of our services and solutions and is a strong endorsement of all the work conducted over many years for the Royal Household by all MTI staff."
Keith Clark, President and CEO of MTI, added: "MTI is very proud of the award of the Royal Warrant, which demonstrates the expertise of our security practice. I congratulate the team on this most prestigious honour."
The five-year warrants can currently only be awarded by three members of the Royal Family; the Queen, Prince Philip and Prince Charles, and are only ever granted to people or companies that have supplied goods or services to the family.
MTI joins a select group of channel firms with special letterheads; Azzurri currently holds a Royal Warrant for provision of comms services, and Newcastle-based Croft Technology, acquired in 2010 by TSG, was also handed the badge a few years ago.
But the channel's connections with royalty extend further back as well. In the '90s, prior to its acquisition by HP, a senior executive at Compaq made the back pages of MicroScope after sharing a moan with Prince Edward about being hounded by the paparazzi over his private life, or, in this case, reseller management strategy.
"I have a similar problem with a magazine called MicroScope," the executive told the Prince, back then a confirmed bachelor, who no doubt felt much better at having his own problems put into context.
Despite requests for comment the Royal Family was unaccountably busy on the afternoon of 22 July 2013.