SAP drops co-CEO strategy
The shock decision by one of SAP's co-CEOs to leave the firm leaves the vendor looking at having one man in charge from May next year
SAP is dropping its co-CEO approach to company management after the surprising move by Jim Hagemann-Snabe to move over to the firm's supervisory board next May leaving Bill McDermott steering the ship solo.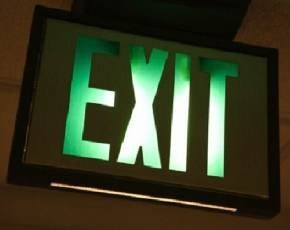 Hagemann-Snabe is stepping down after a three year stint as co-CEO and a 20 year career at SAP and has made the decision for personal reasons walking away before his contract was due to end in 2017.
"After more than 20 years with SAP, I have decided that it is time for me to begin the next phase of my career, closer to my family," said Hagemann-Snabe.
"What the entire SAP team has achieved since 2010 is remarkable, and the momentum we have built is now driving the transformation of the industry. I would be honored to continue my commitment to SAP in serving as a member of the Supervisory Board, building on the partnership and friendship with Bill McDermott and the entire global managing board," he added.
Hasso Plattner, co-founder of SAP and chairman of the supervisory board, issued a statement praising the outgoing CEO and giving the solo leader strategy his backing: "Now I can look to bring Jim's experience and energy to the SAP supervisory board, and be sure SAP is firmly in the hands of a visionary leader with Bill as sole CEO."
Snabe's decision comes just days after the vendor saw its software license revenues drop for the first time in three years as a result of weak sales in Asia and with a US CEO in the shape of Bill McDermott will give more of an American feel to the German firm.
Read more on Enterprise Resource Management (ERP) Services