MicroScope's top stories, week ending 19 July 2013
Adopting cloud could make midsized businesses more competitive; Computacenter UK sitting pretty; and Avnet and Arrow land IBM training role, in our regular look back at last week's big stories
Those banging the drum over the benefits of cloud computing will have seized on the findings from the Centre for Economic Business Research (Cebr) that indicate that the only way medium sized firms can catch up on their larger counterparts is through adopting more hosted services.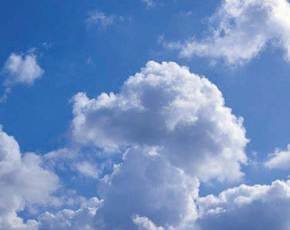 The Cebr report indicated that medium sized firms lagged behind the adoption of ICT compared to larger enterprises and as a result were suffering lower productivity levels, generating £1,518 less per worker.
Closing that gap is going to be a challenge for mid-sized firms, unless they take advantage of the cloud, which is more flexible and doesn't hit the capital expenditure budget as hard.
The report also highlights further savings that can be made as a result of lower power costs, an issue that small and medium firms (MSBs) are struggling with according the small business groups.
Shehan Mohamed, senior economist at Cebr, said that differences in investment in ICT was only one factor that made life different for a mid-sized firm compared to a larger enterprise, but it was an important consideration.
Computacenter has updated investors with a trading update the indicates that revenues for the first half of the year have been flat but its services turnover continues to improve.
CC kept investors happy, returning £75m to them in May 2013
The channel player saw services revenues for H1 improve by 4% but its supply side turnover fell by 2%, though it was able to keep investors happy with a return of value to shareholders of £75m in May.
Service revenue growth of 5% led the UK market with flat supply chain business keeping the overall turnover increase in the UK to 2% for the first half and the firm expects the second half to see a further improvement.
"A substantial volume of take-on billing during the second quarter of last year has produced a very challenging comparison for the same period in 2013. This means that, despite a strong UK services performance during the second quarter of 2013, services revenue has been flat against that achieved during the second quarter of 2012. The comparison in the second half of the year is somewhat easier and we are confident that our Services growth rate will return to levels broadly in line with those experienced in the first quarter of the year," stated the firm.
Avnet Technology Solutions ands Arrow ECS have been picked by IBM to be global training partners providing education to both resellers and customers to improve competency around Big Blue's products.
Avnet will deploy the training in two phases with the UK among the first batch of countries to be covered by the distributor along with France, Germany, the Nordics, Ireland and Canada with phase two covering Asia Pacific, Eastern Europe and Latin America.
Arrow is also following a timetable of starting with 10 countries before extending it to a further 50 by the end of the year with further plans to add remaining countries by the summer of 2014.
Cloud security VAD EveryCloud Technologies has been setting out its ambitions to double partner numbers for German email security specialist antispameurope, and hopes to poach partners away from rival channels.
EveryCloud currently acts as sole UK distributor for antispameurope, and formerly traded under the same name as well, but rebranded itself in March to better position itself as an independent player within the channel.
EMC has bought out privately-held server-side storage software developer ScaleIO for an undisclosed all-cash sum as it seeks to strengthen its Flash portfolio.
EMC's latest purchase comes just days after it splashed the cash on identity management firm Aveksa, extending protection to users connecting to the network remotely via their own devices.
Channel cloud platform Alvea has enhanced its attached storage offering to provide greater support for resellers helping customers deal with mobility and bring your own device issues.
Sales of PCs through distribution have taken a predictable hit during the first six months of 2013, according to an update from analysts at Context, but surprisingly, not every market was on a downward slide.
Nick Booth asks why so many managed services providers keep going bust? Could it be that they are literally selling themselves short?
Audio hardware manufacturer Sennheiser has signed a selective distribution agreement with distie ASM Technologies to supply its business and contact centre headset lines.
Corero has entered into an agreement to sell its 92% stake in its education software subsidiary, Corero Business Systems, to Civica for £13m as it seeks to tighten its focus on the network security market.
Resellers could be losing out on business because of poor presentation skills with many UK firms guilty of holding meetings that leave their audiences looking at their watches and thinking of other things.