Education Technology focus of RM rescue plan
As first half sales drop again, RM management pledges "immediate attention" to struggling Education Technology business, but there is good news from the profitability standpoint
RM non-executive chairman John Poulter has tasked incoming CEO David Brooks and his team with taking immediate steps to address the profitability of its largest division, Education Technology (ET) as it struggles in the face of the constrained UK education market.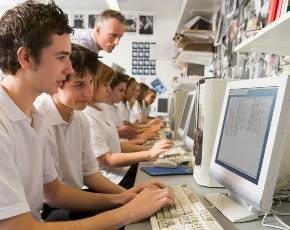 The education specialist said that while it anticipated good second half trading from new school openings under the BSF programme, it still expected to lose somewhere around £40m in sales over the next two years as a result of thegovernment cuts.
Poulter said that considerable effort was being directed to improve ET's profitability through both commercial and efficiency improvements, and the constituent elements of the business will be undergoing a thorough appraisal in the coming months.
Although ET's sales dropped slightly, managed services were up and RM said it saw demand for tablet and consumer-led devices offsetting declining PC sales.
More on public sector ICT
The board said that overall ET was holding its marketshare and winning new Academies and Free Schools, and its cloud proposition, RM Unify was now rolled out across state schools kin Scotland, and has bagged its first English customers in Staffordshire, where 168 schools have signed up.
RM said its other two segments, Education Resources and Assessment and Data Services, continued to develop and trade successfully.
In the first six months of the financial year, RM revealed a slight dip in sales (excluding exited businesses) of 2.6% year-on-year to £118.8m, but in terms of overall profitability, the overriding message was one of improvement, with operating profits up, and pre-tax profit rising from £600,000 in the first half of 2012 to £5m in the first half of 2013.