HP software reseller hardware links grow under PartnerOne
The decision to combine the software channel programmes into PartnerOne has made it easier for HP software and hardware resellers to link up
Hewlett-Packard has seen the number of partnerships between hardware and software specialist increase since it harmonised its application specialists into the PartnerOne programme.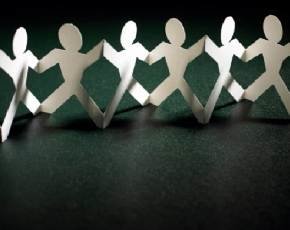 Last November HP merged its software channel programme, Business Class, into its PartnerOne scheme as it looked for more simplification in its reseller communication structure.
Since the move not only have UK resellers led the way in embracing the specialisation accreditations on offer, which include enterprise application and cloud builder specialists, but Paul Toffis, director, channel & alliances, HP UK & Ireland at HP Software, said that it had also helped boost partnerships in its partner ecosystem.
"Resellers have found it easier to engage and network with HP hardware partners that don't sell our software but are looking for that support," he added that it tracked all deals to ensure that there was no channel conflict over potential opportunities.
Toffis had been speaking to partners at a special two day event in London not just about the bedding down of the changes to the partner programmes but also the need for the channel to recognise that app development was speeding up and they had to provide more service and support to customers.
Paul Muller, vice president of worldwide evangelism, HP software marketing, said that the vendor envisaged a very different world by 2020 and resellers had to get to grips with what it had dubbed 'the new IT'.
He said that as the speed of development increased there would be a need for resellers to speak to more departments at a customer level and deliver a new style of enterprise level support.
He added that information was growing rapidly but it was not traditional types of files with photos, videos and audio becoming much more of the volume and more flexibility was driving changes in security and customers were looking for the channel to provide them with support: "We think resellers can help people deal with this new style of IT".
Read more on Software-as-a-Service (SaaS) Applications