Comtek gives Nortel Belfast plant new lease of life
Telecoms support and repair outfit moves into Belfast facility and starts hiring
Telecoms and communications equipment support and repair specialist Comtek has cut the ribbon on a new facility in Northern Ireland as it seeks to boost support levels for the growing amount of ageing legacy Nortel kit still deployed around the world.
Its new base expands on its successful Nortel support venture located in Deeside, North Wales, and other locations in Germany and the Netherlands, and is located in Nortel's own former plant.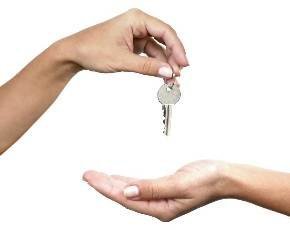 Formerly the home of optical networking pioneer STC, Nortel acquired the property in the 1990s and in its heyday, it employed over 1,000 workers and formed the cornerstone of Nortel's EMEA supply chain operation, as well as a major R&D centre.
However, following Nortel's administration, piecemeal sale, and a number of controversial redundancies among the local workforce, much of the property was either mothballed or sold off. Current tenants include transport firm Bombardier, among others.
Askar Sheibani, Comtek CEO, said that he wanted to grow the firm's Nortel skills base in a bid to support the installed bases of larger multinational telecoms and service providers.
"The best opportunity for us was to go to an area with a strong pool of Nortel skills and we couldn't find a better place than Belfast," he said.
To this end, Comtek has hired former Nortel UK MD John Freebairn, who joined the firm from the still extant rump of Nortel late in 2012, having overseen many of the sell-offs to firms such as Avaya and Ciena.
With the support of Invest Northern Ireland, Comtek has already re-hired a number of former Nortel engineers, and Sheibani said he hoped to expand the team to around 60 by 2018.
"I'm delighted that, with Invest NI's support, Northern Ireland has again been able to secure another valuable inward investment from a company in the growing IT telecoms and network servicing sector," said Alastair Hamilton, Invest NI's Chief Executive.
"Through its services, which essentially extend the life of telecoms and network assets, Comtek is also helping to address the growing global problem of electronic waste and is therefore contributing to environmental sustainability."