Security appliance market tumbles in Q1
Combination of factors, including Cisco move to higher price range, blamed by IDC for worst security appliance performance for three years
Cisco's decision to introduce higher price point security appliances had the effect of slowing down the entire market segment in the first quarter.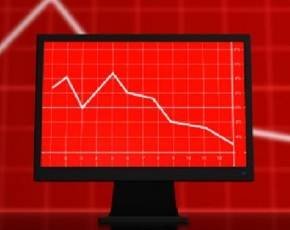 IDC numbers tracking the global security appliance market showed that thew first quarter of 2013 delivered lowest growth in the market for three years. Worldwide factory revenue was up 3.4% year over year to $2bn, but shipments fell by 6.8% to 472,306 units.
Western Europe was a fairly solid performer with a 3.9% in revenues compared to the first quarter last year but only Asia/Pacific managed to produce a year-on-year shipment increase.
IDC pointed the finger at Cisco for making the transition to appliances at a higher price point, which might have helped keep revenues fairly stable but hit unit shipment numbers, and reduced government orders in the US to explain the 10.2% drop in units shipped in that territory.
"However, all organizations continue to prioritize security within their overall IT budget. With advanced, targeted threats a growing concern, IDC expects continued high single-digit growth in the overall security appliance segment over the course of 2013," said John Grady, research manager, security products at IDC.
In terms of vendor rankings Cisco still held on to top spot in the market, despite seeing growth figures drop by 3.4% year-on-year, followed by Check Point and Juniper, then Fortinet and McAfee.
UTM grew strongly, as did content security appliances, but the firewall/VPN market decreased by 21% in the first quarter.