Solid Stone performance as sales rise 13%
Public sector specialist celebrates record sales and improving profits in its year-end results
Public sector IT services outfit Stone Group has lifted the lid on record annual sales and growing profits for the financial year to 31 December 2012.
Turnover at the Staffs-based firm, which has expanded on its traditional heritage in the UK PC market in recent years, reached £73.7m, up 12.7% on the 2011 figure of £65.6m.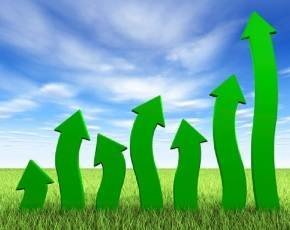 EBITDA reached £3.0m, up 11.1% year-on-year, and the firm also turned cash outflow from operations of £200,000 in 2011 into inflow of £4.6m.
Among a number of highlights during 2012, Stone established its Professional Services business and expanded its lifecycle services operation, with a view to doubling the capacity of both its internal repair centre and its recycling and refurbishment business.
CEO Simon Harbridge, who stepped into the role last December after long-serving boss James Bird left the firm, said the changes made within the business had enhanced its ability to provide cutting-edge technology to its customers.
"Our strong and growing core hardware business continues to deliver industry leading service levels and therefore best value total cost of ownership, consolidating our position as the leading UK manufacturer and supplier of choice to the UK public sector," said Harbridge.
"We are also growing our professional and lifecycle management services alongside ensuring a balanced and sustainable business for the long term.
"The signs for 2013 are extremely positive with the business achieving our largest ever Q1 number in our 22 year history," he concluded.