HP looks to former Acer, Lenovo boss to run PPS
Dion Weisler to run Printing and Personal Systems (PPS) after Todd Bradley gets posted to China
One time Acer UK managing director Dion Weisler has been tapped by his paymasters HP to take charge of the troublesome Printing and Personal Systems business unit as Todd Bradley moves to China in the newly-created role of EVP, strategic growth initiatives.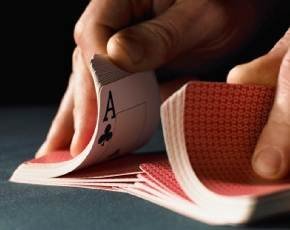 Weisler first pitched up at HP in December 2011 and has been running its PC business in APAC and Japan for the past 18 months.
Prior to that he served as Lenovo's COO of Product and Mobile Internet Digital Home Groups, and between 1987 and 2001 held various senior roles at Acer.
He will report directly to Meg Whitman and also gets a seat on HP's executive council.
Whitman, who has been heavily focused on trying to turn around the struggling company she inherited, said: "Dion is one of our very best executives and his background is perfect given the challenges we face in the marketplace.
"Todd has left Dion a great legacy to build on. Today's announcement is about putting our best qualified leaders into roles focused on restarting HP's growth. HP is extremely fortunate to have a strong bench to draw on as we rebuild and restore the company," she said.
Formerly CEO at Palm before moving to HP eight years ago, Bradley was at one point touted as a potential successor to Mark Hurd after he quit under a cloud of sexual harassment allegations in 2010.
More recently – along with Hurd – he was touted as a leadership candidate for Dell, should billionaire investor Carl Icahn succeed in taking control of the company.
His new job, which will also see him take charge of extending strategic channel relationships on a global scale, has been described as a "lateral move" by HP insiders. However not every observer has taken it as a positive step.
In widely reported remarks ISI Group analyst Brian Marshall said Bradley had gone from "running half of HP to looking at lots of little companies" and said it seemed, if anything, like a demotion.
In a research note, Trip Chowdhry of Global Equities Research was even more candid, saying Bradley had made a series of strategic blunders, particularly with regard to HP's complete failure to capitalise on the growth of tablet computing, and should have walked the plank some time ago.
---
Image credit: Michael Blann