Annodata hires Azzurri, Intrinsic talent in sales push
Former Azzurri and Intrinsic bosses to help shepherd comms business to £100m revenue target
Business communications reseller Annodata has announced the appointment of former Azzurri and Intrinsic CEOs Martin St Quinton and Mike Mason as non-executive chairman and managing director of UC and collaboration respectively.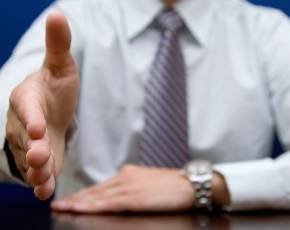 The 25-year old firm is currently on a drive to hit the £100m sales mark and hopes to use St Quinton and Mason's combined 60 years plus experience to get it there.
St Quinton, who founded Azzurri in 2000, replaces David Fielden, who is stepping into the role of non-executive director. Earlier this month he was also selected by The Jockey Club to chair the committee that will oversee the £45m redevelopment of Cheltenham Racecourse.
Mason, who left Intrinsic in 2012, has spent the last year as non-executive chairman of Cisco reseller avsnet, and latterly Besttel following its recent acquisition.
"We are delighted that Martin joins us as our new non-executive chairman, he brings with him a wealth of experience in acquisition strategy and business planning," said joint Annodata MDs and founders, Andrew and Tim Harman.
"Martin will play a key role in the growth of our company as well as assisting in unifying our telecommunications division with the rest of our core business functions.
"[Mike] brings with him a wealth of experience in delivering scalable, robust, secure and future-proofed ICT and mobility solutions. This strategic appointment guarantees that Annodata continues to deliver cost reductions, process efficiencies and competitive advantage to our clients," they continued.
St Quinton added: "I am very pleased to be joining Annodata at this exciting time and I look forward to the next stage of their journey and securing the company's target in becoming a £100 million turnover business".