Software whistle-blower costs Scottish firm £48,500
The Federation Against Software Theft has revealed that a whistle-blower has cost their former employer thousands to pay for the correct software licenses
A whiste-blower's decision to report a Scottish employment agency for failing to pay its dues on the software it uses is being used as an example of just how successful registering concerns about licensing with the Federation Against Software Theft can be.
The case of Glasgow-based MyKey Global is being trumpeted by FAST as just what can happen when someone decides to use its whistle blowing service to report license abuse.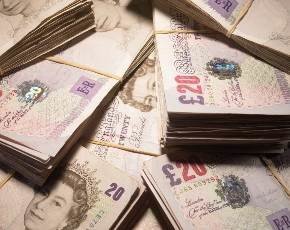 The Scottish firm was forced to pay out for licenses for applications including Microsoft Office professional Plus, Coral CAL client access and MS Windows upgrades totaling £48,500.
The case was the result of one former employee making allegation through the FAST website that triggered an audit and revealed the extent of the under licensing.
"All too often we come across cases where an individual has repeatedly raised the issue internally and got nowhere. More often than not that person then waits until after they have left, then they report it for software misuse. This was the recent case with a company based in Glasgow, MyKey Global," said Alex Hilton, CEO of FAST.
"The former employee made the allegation via our website, having initially raised the issue of under-licensing with the IT director, who acknowledged that the software was unlicensed. Despite this no action was taken. At the time, the employee felt that their claim of wrongdoing was being ignored, so they contacted us," he added.
Hilton cited recent research from the charity Public Concern at Work that revealed that often whistle-blowers are ignored by their line managers.
"The challenge we are confronted with as an enforcement body is that many employees feel that they could face being ostracised, victimised or even sacked for reporting misconduct. This is simply not the case as the UK has one of the strongest whistle-blowing regimes in the world. So we are urging people to report misuse via our website or hotline," he said.
Read more on Independent Software Vendor (ISV) community