ACEs winners revealed
The winners of the MicroScope Awards for Channel Excellence have been announced in the latest MicroScope ezine
The winners of the MicroScope Awards for Channel Excellence have been announced with the full list of those winning ACEs published in today's ezine.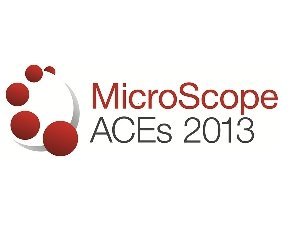 The free ezine is available to registered readers and contains full details of just who has landed an ACE in the reseller, distributor and technology categories, as well as an exclusive interview with the recipient of this years lifetime achievement award.
The ACEs shortlist attracted more votes than in previous years with the channel getting the chance to vote today's winners providing its backing in their thousands for those they felt worthy of landing an ACE.
The latest ezine also includes features on the value of increasing brand recognition, what the value of awards can be from those lucky enough to get them from publications and vendors and an insight into the value of using public relations.
Winning awards will help raise the profile of your business but there are other activities that will help a reseller increase its brand recognition with Amro Gebreel sharing the best advice from the channel.
To read full coverage of the ACEs winners click here for the latest ezine.
Read more on Sales and Customer Management