Entatech bolsters its networking channel team
Entatech has strengthened its networking channel team to meet increasing demand for networking products
Entatech has strengthened its networking channel team to meet increasing demand for networking products. The company's vice president, Jon Atherton, says the move is informed by a vast range of networking products currently available and a desire to ensure resellers are aware of what's on the market.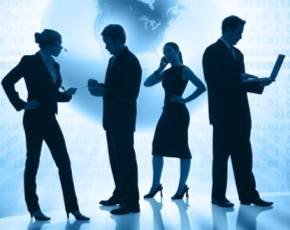 The networking channel team is headed up by Luke Steel, who has been driving an education initiative designed to provide resellers with advice on the latest routers, wireless and network switches set to be released by major networking and communication vendors.
At the beginning of the year, Entatech appointed James Kenny, a specialist in Netgear products who has been charged with keeping customers up-to-date with the latest Netgear products as well as determining where they are best placed in the market.
Ian Garden has been appointed product specialist for Billion and TP-Link, and is advising on the routers and switches that Entatech supply. His brief is to bring in new business and ensure resellers are aware of the most appropriate networking technologies for customers.
These appointments have also been bolstered with the recent addition of Dan Jones, a Digium and Trendnet expert. Jones is a Digium Switchvox specialist and a certified Asterisk integrator.
Entatech's retail channel team has also brought in a Fujitsu product specialist, Craig Pearce, who is charged with raising awareness among resellers about the range of Fujitsu products it offers and the high margins and profit opportunities available on Fujitsu systems, servers and displays.