AhnLab takes aim at FireEye channel
South Korean security outfit hits UK shores with all guns blazing
Internet security and protection specialist AhnLab is setting up its first EMEA channel programme to pitch its Malware Defence System appliance, and is betting that its margin-rich OPEX model will give it an edge over the competition.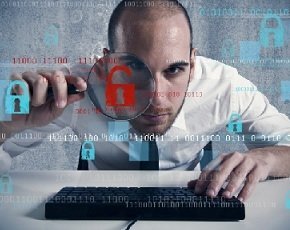 Having built up a substantial business in the Far East over its 18-year history – its anti-virus product lines have made it a household name in South Korea although they will not be sold in EMEA – the firm has now set up a US subsidiary to run its global business and oversee its European expansion.
Channel veteran Simon Edwards, who has come on board as EMEA territory manager, told MicroScope that rivals such as FireEye had done a good job of setting up their own channels in the region, but said its technology was over-distributed and as a consequence, margins were suffering and competition was too intense.
"As we've gone out around EMEA we've seen a lot of FireEye channel partners coming to us looking for an alternative," he said.
Its three-tier programme includes the usual perks around deal registration, training, incentives and bonus schemes, with margins starting at around 18% for registered bronze level VARs.
"The other interesting thing is that we're selling our product on a subscription-based model even though it's an appliance," said Edwards.
Ian Wells, head of business at launch partner IX Associates, said: "The arrival of South Korea's largest security company into the USA and EMEA marks a major milestone in the world of cyber defence systems. With Cyber security now a board room issue cost effective defence systems are a welcome countermeasure to meet the challenges of today's advanced targeted attacks."
Edwards added that distribution might be on the agenda in the future, but said for now AhnLab preferred to concentrate on building personal relationships with a limited number of boutique security resellers.
Read more on Threat Management Solutions and Services