Veeam reaches out to tape users
Virtualisation backup specialist Veeam has reached out to tape users providing them with support for the first time with the latest version of its flagship product
Virtualisation backup specialist Veeam has taken steps to include those customers still using tape as potential targets as a result of the functionality it has introduced in its latest product version.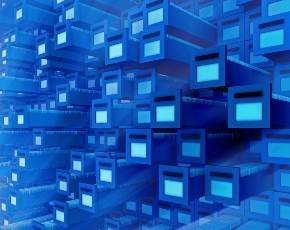 Up until now the vendor's flagship product has not supported those users that are sticking with tape as their favoured backup medium but that is changing in recognition of the continuing size of those that use traditional technology.
Veeam Backup 7 will work with tape and Ian Wells, director of Northern EMEA at Veeam, said that it had lost out on sales in the past because it did not provide that functionality for customers.
"Resellers can use tape as a way into those customers giving them a different option ," he added that the barriers to that market segment would now be removed giving partners a lot more potential targets.
"It is all about baby steps and don't just sell a cloud license but add in some storage with backup as a service and the customer might like it," he added.
The other main enhancement that the vendor is pushing with V.7 is the built in WAN optimisation, which should address some of the performance issues that have worried some customers.
Read more on Data Protection and Data Backup Services