Tablet sales boost SerCom numbers
The full year results from SerCom parent the DCC Group indicate that the growth in mobile devices has helped the IT operation increase profits
Growth in tablets and mobile communications helped keep the business ticking over at SME and retail specialist SerCom as its parent DCC delivered its yearly numbers showing increases in both revenue and profits.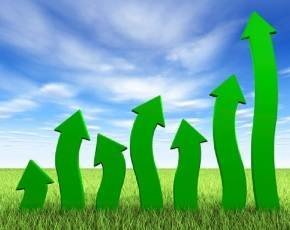 The main driver for growth came from the Group's energy division which benefited from a particularly long and cold winter but it also saw the business grow at its second largest unit, SerCom, which managed to increase profits year-on-year.
Profits at SerCom for the year ended 31 March increased by 6.1% to €50.9m and operating profit increased slightly to €48.6m compared to €47.9m a year earlier.
"Operating profit in DCC SerCom, the Group's second largest division, was modestly ahead of the prior year, on a constant currency basis, with very strong growth in Britain in the mobile communications and tablet product categories," said DCC chief executive Tommy Breen.
He added that the weak economic environment was set to continue into its next fiscal year but it had cash reserves and "committed bank resources" which would put it in a good position to continue to grow in both established and new geographers.