Tablet and mobile mix hit Ingram margins
Strong sales of tablets and mobile devices hit Ingram Micro's gross margins taking a shine of an otherwise fairly strong first quarter
Despite delivering a worldwide sales increase of 19% for the first quarter Ingram Micro saw its gross margins tumble as a result of the shift towards tablets and other mobile devices.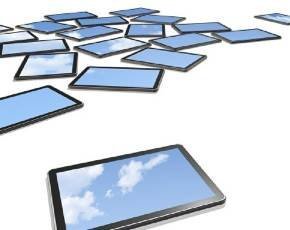 The distributor racked up $10.26bn in sales for the three months ended 30 March, compared to $8.64bn in the same period last year, with the acquisitions of Brightpoint and Aptec Holdings adding between $1.1bn and $75m respectively to turnover.
Gross profit of $585.3m was up from $467.6m a year before but gross margins came under pressure as a result of a shift towards tablets and a competitive selling environment in Europe and the US.
Europe remained flat and the distributor noted that there were some attempt by competitors to use pricing as a way of trying to gain market share in a sluggish economy.
Alain Monie, president and CEO of Ingram Micro, said that as the product mix changed and it sold more lower margin products it was making moves to shore up margins in other areas.
High growth in tablets and other mobile devices continues to affect gross margins," he added "However, this high growth product opportunity also brings the addition of a new set of vendors and customers to the Ingram Micro ecosystem, which enables us to tap into the associated supply chain services to large OEMs and service providers. These services carry better margins and lower working capital metrics."
He added that there were already indications that the acquisitons it made last year, particularly BrightPoint, were providing it with a platform to secure growth over the rest of this year.
Picture credit: Thinkstock