Drop in voice revenues hits Colt Q1 numbers
A drop in voice revenues as a result of European regulatory rate cuts hurt Colt in the first three months of this year
A drop in voice revenue as a result of regulatory rate cuts across Europe was blamed by Colt Group for a fall in revenue for the first quarter as the comms specialist also highlighted the fewer working days in the first three months as another problem.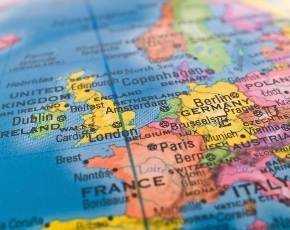 Group revenue for the first three months ended 31 March came in at €392.1m down on €397.3m reported a year earlier with the 1.3% decline being blamed on voice revenue being down more than the growth in data and managed services. EBITDA of €80.5m was flat compared to the same period last year, according to an interim management statement issued by the firm.
There was a mention of the ThinkGrid acquisition made earlier this month, which it is using to increase its offering for the SME market as well as investing in its home grown efforts to develop a direct offering for enterprise customers.
Rakesh Bhasin, Chief Executive Officer, said that aside from the problems it had been encouraged with the Q1 performance and it was continuing to make efforts to transform the business.
"Regulatory price reductions, fewer working days and currency headwinds in the quarter detract from the underlying progress that is continuing to be made in transforming the business, growing the pipeline, winning new contracts, investing in our infrastructure and expanding our portfolio of services. We remain confident that we will grow the business this year," he said.