Daisy partners to get 4G training in new scheme
With EE's 4G offering continuing to spread across the UK, Daisy Distribution is planning a series of channel training days
Daisy Distribution is to host a series of regional training days next month to help its partners get to grips with growing customer awareness of 4G mobile networks.
Currently available only through Everything Everywhere (EE), 4G services are expected to take off in a big way this year, with well over 300,000 consumers already using the service, and reference customers including the London Air Ambulance.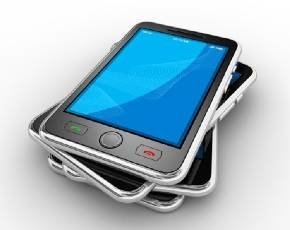 Daisy, which scooped the 4G distie contract from EE back in February 2013, hopes its workshops will help partners get a better understanding of exactly what 4G is, how it works, its USPs, and build soft-selling skills that might come in handy when pitching its benefits to a business buyer.
The training events – to be held at Daisy sites across the UK – will also be backed by a series of WebEx presentations.
Daisy Distribution marketing director Julien Parven said: "There still exists an air of ambiguity among partners when it comes to the new spectrum.
"By offering these workshops to our partner base and beyond, we not only look to educate our own partners, but add value to the channel and its awareness of the platform.
"Working closely with EE's own trainers and marketing team, we have produced detailed training agendas which will look to turn 4G into a more tangible offering for partners. By covering all the key areas, we hope that the guests will leave feeling that they can confidently sell this new and very exciting service," he added.
As well as the aforementioned topics, the training will also cover upload and download capabilities, comparing them against the 3G network and explaining the benefits of 4G within a business environment.
The roadshow will kick off in Manchester with further sessions planned in London, Ipswich and Newcastle. Daisy added that it would potentially be adding more based on demand.