Shareholder unrest topples HP chairman
Ongoing shareholder anger over the Autonomy affair has caused Ray Lane to step down from his position as HP chairman
The fallout from the Autonomy purchase and subsequent write-down has claimed a major scalp with Hewlett-Packard's chairman Ray Lane opting to resign from his position.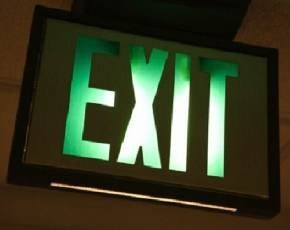 Lane has made the move under pressure from shareholders, with some of the major fundholders making it public that they thought Lane should not be re-elected.
Because Lane was chairman in August 2011 when the decision to buy Autonomy was made and was still at the helm when it annoiunced last year that because of apparent fraud at the UK firm it would have to writedown billions, he was an obvious target for shareholder anger.
Lane said he had taken the decision to step down as executive chairman "to reduce any distraction from HP's ongoing turnaround", and he would bbe replaced temporfarily by director Raplh Whitworth.
"After reflecting on the stockholder vote last month, I've decided to step down as executive chairman to reduce any distraction from HP's ongoing turnaround," said Lane.
"Since I joined HP's board a little over two years ago, I've been committed to board evolution to ensure our turnaround and future success," he added "I will continue to serve HP as a director and help finish the job."
Whitworth said that it would move to try to strengthen the board quickly to support the current turnaround strategy being spearheaded by CEO Meg Whitman.
"Meg is leading a Herculean turnaround, so most of all, we must build and maintain the best possible leadership structure for Meg and HP's entire team to succeed," he said.