MicroScope's top stories, week ending 22 March 2013
Our regular look back at the top channel news stories from the past seven days, as selected by MicroScope.co.uk readers
Computer 2000 at centre of £26m accounting hash
Computer 2000 parent Tech Data has revealed that it will have to restate its quarterly and audited annual financial results going back to 2011 due to accounting errors at the UK business.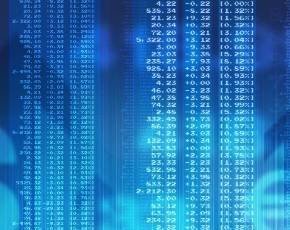 In a statement issued late on 21 March, Tech Data said the "improprieties" were mainly related to how its UK business reflected vendor accounting.
The restatement could reduce previously reported consolidated operating income by up to $40m (£26m) and net income by up to $33m (£22m) over the three fiscal year periods.
It cautioned that investors could not and should no longer rely on its previously stated results. It will also be asking for a 15-day filing extension on its Annual Report on Form 10-K for the financial year to 31 January.
Tech Data CEO Robert Dutkowsky said: "We are working diligently to resolve this matter as soon as possible. We do not plan to comment further during the course of the investigation unless any material developments arise."
Services market slumps to 10 year low
The IT services market endured its worst performance for a decade at the end of last year with economic conditions in both the public and private sector hitting the value and volume of contracts.
Enterprises remain wary of committing to major projects, with issues such as the Eurozone crisis having a particularly significant impact.

Ed Thomas, Ovum
With most services contracts running over several years a wariness from customers to commit to projects has undermined the market and the end of 2012 saw the services sector volumes and value of contracts reach the same level back in 2002.
According to analyst house Ovum there was a noticeable lack of megadeals in the last quarter of 2012 and generally the value of services contracts fell by 17% and the number of deals down by 34% compared to a year earlier.
"Our research suggests that many enterprises remain wary of committing to major projects, with issues such as the Eurozone crisis having a particularly significant impact. In addition, public sector activity has reduced as many governments come under pressure to cut public spending in the face of high debt levels, leading to a general reluctance to get involved in large-scale IT services deals," said Ed Thomas, senior analyst in the IT services team at Ovum.
Suitors lining up if 3i parts with Civica
Public sector IT services specialist Civica is the target of venture capital firms keen to take it off the hands of current owner 3i, which is facing a need to dispose of assets to cut its debts.
Reports emerged on the wires that up to three suitors have thrown their hats into the ring should 3i opt to part with Civica, which is a prospect as a result of the move by the investment company to drive its £1.2bn debt to under £1bn by June.
The prospect of Civica going into the hands of other buyout specialists was raised on Reuters this morning and follows on from a strategic review of the public sector IT services business being launched by 3i last October.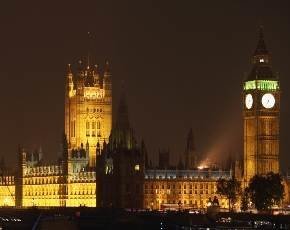 Budget should create opportunities for the channel
The reaction to the Budget has been fairly positive from small business groups that backed the Chancellor's theme of doing more to help those that wanted to work and businesses that wanted to move forward, with some relief that the wishes of the small business sector had been heard by those living at Number 11.
"The Chancellor has pulled out all the stops with a wide ranging package of measures to support small business. FSB says the housing initiative will help reinvigorate the construction sector in which many of our members operate. National Insurance cut goes beyond what we were asking for and we are pleased to see the scrapping of the 3p fuel duty due in September," said John Walker, national chairman at the Federation of Small Businesses.
Westcon focus of parental concern as Datatec downgrades again
Datatec has downgraded its full-year revenue and profit forecasts again as a result of weak performance at Westcon and revealed that following a review at the distie's Indian operation it has decided to ditch the business.
Solera chooses Exclusive Networks to build UK channel
Security intelligence and analytics specialist Solera is to team up with Exclusive Networks as it bids to build out a UK channel strategy.
Of all organisations, small and medium-sized enterprises have the most to benefit from investing in cloud but few understand how it can help their business, says Billy MacInnes.
Managed print services market growing
Managed print services have been growing across EMEA, fueled by more firms of all sizes looking for ways that they can save money by trimming back on their printing costs and the market momentum should continue.
Pure Storage has high hopes for EMEA flash market
Flash storage vendor Pure Storage has officially landed in EMEA and called for EMC and NetApp partners to rally to its banner.
Strong tablet sales lift retailers
Tablets are keeping the tills ringing at retailers across Europe with the must-have hardware outselling notebook and desktop PCs with Android-based products mounting a serious challenge to Apple.
ThreatTrack declares independence from GFI
GFI Software's security business unit has spun off into a new company, ThreatTrack Security, under unit general manager Julian Waits.