MicroScope's top stories, week ending 15 March 2013
Our regular look back at the most important IT channel news stories from the past seven days as selected by MicroScope readers
Outsourcery CEO Linney joins BBC dragons
Cloud computing provider Outsourcery has revealed its co-CEO Piers Linney is to join the line-up for the next series of the BBC's Dragon's Den as a replacement for outgoing Theo Paphitis.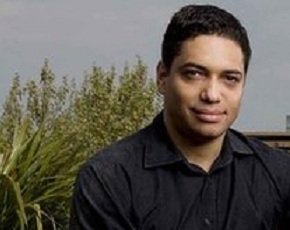 Linney will join fellow rookie Dragon Kelly Hoppen, an interior designer, alongside Duncan Bannatye, Peter Jones and Deborah Meaden for the 11th series of the popular show, in which entrepreneurs pitch their business ideas to a panel of potential investors. Notable success stories over the years have included wireless broadband provider Square Mile, which was sold to BT, and Levi Roots' Reggae Reggae Sauce, which has since expanded into snack foods, pizza and beverages.
A qualified solicitor, Linney spent several years in the investment banking sector and moved across to the IT industry in 2000, where he was involved with a number of start-ups before co-founding Microsoft partner Outsourcery in 2007. He also sits on the governance board at the Cloud Industry Forum and featured on the 2013 PowerList, which tracks the 100 most influential black British people and includes names such as double Olympic gold medallist Mo Farah and shadow business secretary Chuka Umunna.
Linney said: "I am excited to have the opportunity to join Dragons' Den and once again support entrepreneurs both financially and through my extensive network."
He explained that he planned to use his own standing within the tech sector to attempt to widen the appeal of Dragon's Den, hopefully luring more information economy entrepreneurs to take part.
ACS splashes out £110m for Computer Software Holdings
Advanced Computer Software Group has announced the acquisition of Computer Software Holdings for £110m paid for partly by the recent share placing that helped raise £44m for ACS.
The deal will enhance the scale of ACS' business solutions and managed services divisions, and add significant revenue to its operations.
The purchase provides ACS with access to a firm that provides back office and accounting software that is sold into the legal market and CRM software that is used widely in the not-for-profit sectors.
CSH had a revenue in the last year of £61.5m and 85% of its revenue is recurring based on existing contracts. The firm employs 650 people with office in the UK, Ireland and the US. ACS has just released a trading update for the year ended 28 February with revenues expected to be up by 21% to £119m.
Vin Murria, chief executive of ACS, said that the deal would enhance the scale of the business solutions and managed services divisions and would add significant revenues to its operations.
Computacenter reaps rewards of UK investments
Computacenter began to see the fruits of its investment in the UK market during 2012, with local sales up 8% to £1.2bn and adjusted operating profit up 40% to £52m.
Group revenues increased by 2.2% - 6.5% in constant currency – to £2.9bn, but adjusted pre-tax profit fell 4% to £71.3m.
In a reversal of its position this time last year, the infrastructure services and solutions provider said that over the course of 2012 its German business had been causing the most problems, although Computacenter conceded that to some extent these were of its own making, having underestimated the resource demands and costs of multiple new contracts.
Kelway fuels revenue growth ambitions with Equanet buy
In a move designed to expand its reach in the public sector and mid market Kelway has acquired Equanet, the reseller business owned by Dixons Retail, which will take its turnover past the half a billion pounds mark.
Equanet has a strong business in the North of England and a reputation in the public sector having developed its ServiceTrack ecommerce platform and will continue to be run as a separate brand.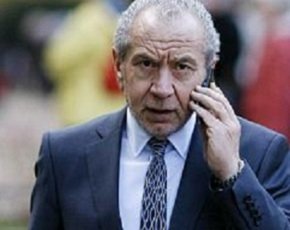 Sugar hits back at Apprentice tribunal
Alan Sugar has attacked former Viglen employee and Apprentice winner Stella English at a London employment tribunal, branding her allegations a fabrication and accusing her of attempting to extort money from him.
Lexmark has unveiled a fresh face to run its UK operation after the previous incumbent was offered a position in the US HQ in the same week it made a couple of acquisitions to bolster its retail and rich media capabilities.
Toshiba emphasises specialisms, mobile in new programme
Toshiba has unveiled a new business partner programme as part of a revitalised b2b sector strategy, dubbed Toshiba Means Business.
SMEs turn away from channel for ICT procurement
Although over 40% of SMEs use VARs as their main channel for procuring hardware and software, a clear majority use the internet as a primary or secondary means of ad hoc procurement, effectively locking the channel out of millions of pounds worth of sales.
Nick Booth has the industry's time wasters in his sights this week as he takes to the show floor at London's Retail Business Technology Expo.
Infinigate to spruce up Corero distribution plans
Corero Network Security is making over its distribution channel once again, bidding farewell to Cohort Technology and signing up with Infinigate – formerly Vigil Software – in the UK.
Exinda highlights mobility, app management role for WAN optimisation VARs
Exinda is revamping its channel activities and embarking on a partner recruitment campaign as it seeks to take advantage of the changes that growth in enterprise mobility is bringing to the world of WAN optimisation.