Comms disties join forces to host Vidyo services
Telecoms distributor NeoWave has teamed up with some of its overseas peers to form a joint venture dedicated to offering hosted video collaboration services based on Vidyo software
Telecoms distributor NeoWave has teamed up with some of its overseas peers to form a joint venture dedicated to offering hosted video collaboration services based on Vidyo software.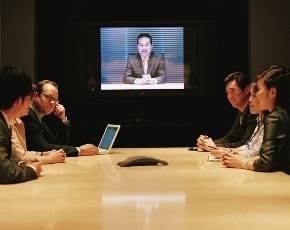 The new firm, VVN Networks, brings together teams from West Midlands-based NeoWave and Dublin-based pair Videnda Distribution and Vu2Vu Networks, which also covers South Africa and the US.
The trio claim they will now be able to offer resellers cross-border, enterprise-class hosted video-conferencing services at an "industry-changing price" and giving resellers the benefits of a recurring revenue stream without having to force costly hardware upgrades on their customers.
Speaking to MicroScope at UC Expo, NeoWave general manager and VVN joint MD Margaret Brewer said that operating as a sole agent, the firm would not have been able to support a hosted proposition on its own in the way it would have liked to.
"As a result we negotiated with these other companies to put together a global, fully-supported proposition with a strong infrastructure," said Brewer.
The white-label service, which will be branded as NeoCloud in the UK, took about three months to develop from the project's inception in late 2012, she added. The infrastructure required to host it will be provided through datacentres already owned by Vu2Vu.
Fraser Dean, director of the UK, Ireland and South Africa at Vidyo, said: "Our customers' preference is towards hosted services, and video has been seen as the last piece that is difficult to offer as a hosted service.
"As a software-based service, without hardware deployments, offered by a hosted distribution partner it will make it far easier for resellers to adopt," he added.
With its base in Dublin, VVN said it was already open to approaches from potential partners in other geographies.
---
Image credit: Ryan McVay