Wick Hill fills thin client gap with Becrypt security lines
Wick Hill has added cybersecurity solutions specialist Becrypt to its vendor line-up enable it to better address thin client security and thus enable more effective BYOD policies among customers
Wick Hill has added cybersecurity solutions specialist Becrypt to its vendor line-up enable it to better address thin client security and thus enable more effective BYOD policies among customers.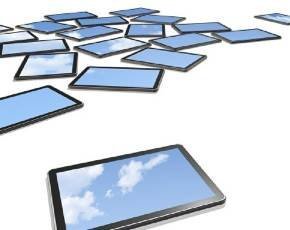 Becrypt's product lines range from full disk to tablet encryption, access point security and data leakage prevention. It recently launched support for Windows 8 within its full disk protection offering and a new VDI management platform called tVolution.
Wick Hill chairman Ian Kilpatrick said the opportunity to offer its tVolution lines was particularly appealing for the distributor.
"It effectively provides security across a range of thin client devices, which we see as an area a lot of users want to go down," he explained.
Kilpatrick added: "This fits into significant gaps around products that enable and secure thin client computing. Other products are about managing and securing data but this is about encapsulating data both in-house and in the field."
Becrypt CEO Bernard Parsons said: "From our perspective this is about achieving incremental growth through the channel, capitalising on rapid growth in requirements for security solutions around mobile and virtualisation.
"Wick Hill not only has that focus but also a good understanding of technology trends and the ability to articulate those to its reseller network," he added.
Parsons said that a big part of the new relationship for Becrypt would be the chance to address resellers it has not previously come across. It also maintains distribution relationships with Exclusive Networks, Tekdata and Sigma Software.
Wick Hill will be rolling out its usual package of value-added services around Becrypt's range.
---
Image credit: Thinkstock
Read more on Data Protection and Data Backup Services