Brocade pledges tighter channel integration
Brocade's new EMEA channel chief Thomas Langkjaer has said he will seek to integrate more closely with partners
Brocade's new EMEA channel chief Thomas Langkjaer has said he will seek to integrate more closely with partners, and apply some of the lessons learned from its OEM storage business to its networking channel.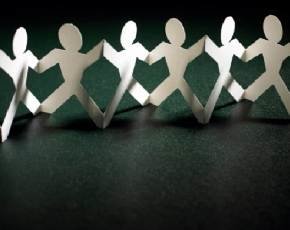 Langkjaer was elevated to the post of EMEA channel sales director back in November 2012, having spent two years in charge of Brocade's OEM business in Austria, Germany and Switzerland. Prior to coming to Brocade, he spent 11 years in HP's storage business.
Having spent a few months in his new role, Langkjaer said that while there was nothing fundamentally wrong with its Alliance Partner Network (APN) set-up, Brocade now needed to ensure that it was working better with what it has built up over the last few years.
"All our channel partners have their own go-to-market strategy. I now need to take those and marry them more closely to Brocade's," he explained.
The firm has recently made a number of enhancements to APN, streamlining its back-end compensation model and moving towards an online, automated partner experience to make the programme more consistent across EMEA, and more accessible to resellers.
Active partner recruitment will slow down under this new model, said Langkjaer, although Brocade will continue to build targeted partnerships.
"We will work more closely with distributors to bring in the right channel partners so that we can target the right verticals and technology categories," he explained. Naturally, those specialising in the datacentre business and cloud services will be in demand.
Having built a healthy business on the storage side by quietly sitting in the background while its OEM partners get the glory, Langkjaer said that Brocade was "comfortable enough" that it could also let its networking partners take a similar role, unlike rivals who poached the channel's services business for themselves.
---
Image credit: Creatas
Read more on Network Infrastructure Solutions and Services