adam121 - Fotolia
Cloud Distribution sinks claws into Talon
Cloud Distribution has signed an exclusive UK distie partnership with next-gen storage and application delivery software firm Talon
Barely a week after signing network veteran Adam Davison as product development director to secure new vendors for its growing stable, Cloud Distribution has signed an exclusive UK distie partnership with next-gen storage software firm Talon.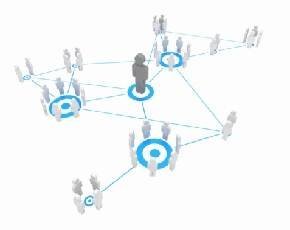 Talon's file and application collaboration solution, Talon FAST, is designed to optimise branch office-based Microsoft Server infrastructures by allowing server teams to take charge of their own collaboration and consolidation projects and enhance local delivery of applications such as MS Office, AutoDesk and AutoCAD.
According to Davison, this gives Talon an edge over WAN optimisation solutions, which can perform a broadly similar function in terms of server consolidation, because it sits within the Microsoft infrastructure and therefore does not need networking skills to run.
"From a channel perspective Talon eliminates complexity in the sales cycle and gives Microsoft partners an opportunity to add value to their customers without becoming WAN optimisation experts," he said, although he also stressed that in some cases Talon could be seen as a companion piece to a reseller's WAN or storage replication offerings.
Talon VP of global sales and marketing, Andrew Mullen, added: "As IT directors are looking to do more with less, the enhanced scalability of our 'branch office in a box' solutions provide a more compelling solution to managing business productivity."
Speaking to MicroScope last week, Davison said that following the addition of Talon to Cloud Distribution's portfolio the group would continue to seek out hitherto little-known tech firms to bring to market.
He suggested that consolidation and other changes within the value-added distribution community meant some of Cloud Distribution's rivals were reaching different stages in their lifecycle and therefore there was a renewed need for a nimbler type of VAD that could better address emerging vendors.
Read more on Enterprise Resource Management (ERP) Services