Avnet profit slide fails to dent optimistic outlook
Avnet boss Rick Hamada has put a positive spin on flat sales and slumping net profit in the second quarter to 29 December 2012, saying that the business was performing stronger than he had expected
Avnet boss Rick Hamada has put a positive spin on flat sales and slumping net profit in the second quarter to 29 December 2012, saying that the business was performing more strongly than he had expected it to.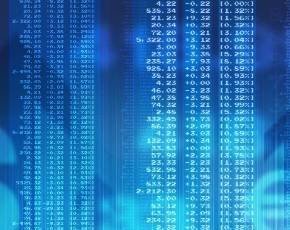 The distie reported total sales of $6.69bn (£4.23bn), a year-on-year rise of just 0.1%, and net income of $137.5bn, down 6.5%. Avnet Technology Solutions (TS) reported sales of $3.02bn, down 2.3% in constant currency terms. Of that figure, EMEA contributed $963.8m to the coffers, down 4.2%.
Hamada pointed to a few bright spots in tech spending and an uptick in IT infrastructure spending through Avnet TS at the end of the calendar year, saying this had translated into "significant sequential improvements in EPS, margins and returns".
Indeed, sales at TS actually grew 36% on a sequential basis, said Hamada. "Customers were more willing to spend their IT budget dollars after two quarters of below seasonal growth," he noted.
"In the first half of fiscal 2013, we have invested in new growth opportunities by completing several acquisitions that will strengthen our competitive position and enhance the breadth of services we can offer to and through VAR partners," he continued.
"While macroeconomic uncertainties could continue to weigh on IT spending, we feel strongly that our competitive position and focus on solutions selling positions us to leverage future growth into improved financial performance."
During its Q3, which will run 'til 30 March, Avnet expects to make sales of between $3.6bn and $3.9bn at its Electronics Marketing division, and $2.3bn and $2.6bn at TS.
In the hours following Avnet's financial statement, the positive news that sales had come in above target saw the distie's shares spike by nearly 9%.