Windows 8 should filter into desktop refreshes this quarter
It is time for some corporate customers to refresh their desktops and Windows 8 Pro might well be the OS of choice
This quarter should see more customers opting to instigate a desktop refresh and more transition in the corporate market towards Windows 8.
Sales of Microsoft's latest OS have been fairly steady since the late October launch, with the vendor revealing it has already hit the 60m mark keeping it on the same trajectory as Windows 7.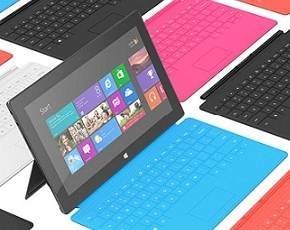 But the PC sales figures from the fourth quarter from the major analyst houses have indicated that there was no particular refresh bounce from the Windows 8 launch. But with support for XP, which a large number of users are still using, is adding to the pressure on many to consider making the transition soon.
Pierre Hall, director - workplace and software line of business at Computacenter, said that it had been keeping its eye on the business refresh cycles and there should be some action this quarter.
"Over the last 18 months we've seen an increase in demand for enterprises to focus on refreshing their laptop/desktop estate, but this is the quarter that we will begin to see the Pro edition of Windows 8 become more readily available from the major OEMs in the channel and their devices become more orientated to touch features and format," he said.
But he also noted that there was also another trend in the market with a greater adoption of thin client devices connected with the greater volumes of customers using desktop virtualisation.
"As the popularity of desktop virtualisation deployment has risen amongst enterprises, we've began to see a greater adoption of thin client devices, in fact some of our early adopters now have many thousands of users in their offices. Organisations are starting to see the value in these devices, such as being more efficient for different working style, shared desktop use as the cost of adding a user to a virtualised environment is coming down to more acceptable levels," he added.