No near-term change for acquired Crossbeam VARs, says Blue Coat
In the wake of its acquisition of Crossbeam, Blue Coat has moved swiftly to reassure its channel partners that they will be able to continue to trade as normal until the end of its financial year
In the wake of its acquisition of Crossbeam, Blue Coat has moved swiftly to reassure its channel partners that they will be able to continue to trade as normal until the end of its financial year.
Speaking to MicroScope today, EMEA marketing vice president Shirley O'Sullivan said that Blue Coat wanted to take its time to make sure it got the integration process right.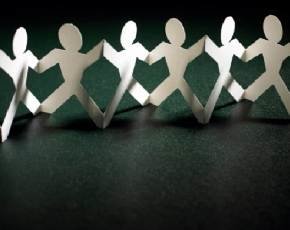 "We will evaluate elements of each programme to make sure that going forward we provide the most compelling offering that we can," she said. "All current agreements, discounts and Ts & Cs will remain in effect until that time."
The two firms already share a good number of partners and customers, added O'Sullivan
In addition to its reseller partners, Blue Coat said it would also be entering into discussions with Crossbeam's security software partners, which include Checkpoint, Imperva, McAfee and Sourcefire.
The acquisition brings together two of the leading network security specialists currently operating in the market, and has been billed as entirely complementary in technology terms.
Blue Coat talked up the cross-selling opportunities across the two portfolios, saying that Crossbeam's X-Series line – a scalable security and networking infrastructure consolidation platform – would allow it to offer carrier-grade performance to its customers.
Combined with its own Unified Security solution, it claimed the X-Series would make an "ideal control point in the network for managing apps that secure both inbound and outbound traffic from all users in any location."
IDC programme VP of security products and services, Christian Christiansen, said: "As enterprises seek to improve corporate agility with mobile and cloud-based solutions, the dual demands for greater capacity and improved threat response force enterprises into a cycle of constantly expanding networking and security infrastructures.
"Blue Coat and Crossbeam have a history of embracing emerging security ecosystems, and this acquisition potentially enables customers to further tap into even more synergistic security and networking solutions," he added.
Financial terms of the deal were undisclosed, although both firms were already owned by private equity house Thoma Bravo.
---
Image credit: Creatas