ComputerLinks signs up Globo
ComputerLinks has become the distribution partner for mobile application and SaaS specialist Globo as it continues to widen the product options it offers resellers
ComputerLinks has increased the options it can provide resellers targeting resellers selling smartphone solutions, after signing up Globo.
Globo produces mobile solutions and SaaS solutions for its GO!Enterprise product suite aimed at the smart phone user.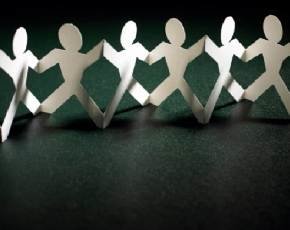 David Ellis, director of new technology and services at ComputerLinks, said that the Globo product line fitted in with its overall efforts to widen the options it could give the channel.
"Enabling mobile access to enterprise applications is a real concern for UK businesses and one that we know our partners are currently looking to address. Having the ability to deliver mobility to businesses quickly and con effectively, whilst embracing the BYOD trend, is a key opportunity for the channel," he said.
The distributor has been widening its product roster adding Aerohive, Ericom and M@D to offer more cloud based services and solutions.
Globo's CEO Costis Papadimitrakopoulos said that this was its first major move into the UK and Ireland and it was part of a strategy to raise the profile of Go!Enterprise in Western Europe.