Server shipments, sales both down in EMEA
Server shipments and sales in EMEA have suffered another quarterly fall against a backdrop of continuing economic and business challenges, according to Gartner
Server shipments and sales in EMEA have suffered another quarterly fall against a backdrop of continuing economic and business challenges, according to Gartner.
Just under 600,000 units were shipped into the region during Q3, down 2.8%, while total revenues of $3bn (£1.8bn) were down 9% compared to the year-ago quarter.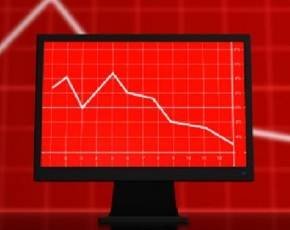 Across the region, each technology segment tracked by Gartner declined, with x86 sales down 4.5%, RISC/Itanium Unix down 18.5% and all other CPUs by 29.3%.
By sales, market leader HP accounted for $1.08bn or 36.6% of the total addressable market, with its nearest rival, IBM, wrapping up 23.6% of the market. Both of the top two vendors saw sales decline by 16.7% and 7.7% respectively.
The top five was rounded out by Dell, Fujitsu and Oracle, of which only Dell saw sales growth of 9.7%, leaving it with 15.4% of the market. Fujitsu sales were down 5.9% and Oracle's, 29.3%.
HP was again top dog when it came to shipments, but saw its market share slip 8.2% to 233,538. Dell was down 0.6% to 119,443 units or 20.3% of the market, while IBM grew 5.7% to take 12% of the market. Fourth-placed Fujitsu saw its shipments crash 19%. The final spot on the chart was filled by Cisco, which grew its shipments by nearly 50%. It now commands market share of 2%.
Gartner research director Andrian O'Connell said that the outlook for the fourth quarter in EMEA looked similar to what has been witnessed so far this year.
"Vendors are under constant pressure to deliver the most effective execution," said O'Connell. "With limited overall demand they will have to consider competitive migrations as their best opportunities for growth and market share gains. This year's fourth quarter might not be an especially festive period."