Servo account fiddle dates back to 2009
Integrator Phoenix IT Group has revealed that the profits at its midmarket services business Servo were deliberately manipulated over a lengthy period going back to 31 March 2009
Integrator Phoenix IT Group has revealed that the profits at its midmarket services business Servo were deliberately manipulated over a lengthy period going back to 31 March 2009.
The fraud came to light in early September and resulted in management suspensions and a major internal investigation at Servo's Leed's site.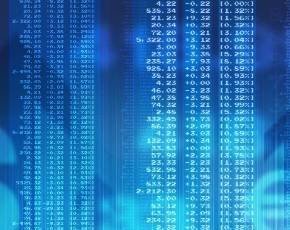 Having completed their review of the firm's books, auditors PwC and commercial law specialists Nabarro said they found no evidence of cash theft, but found that the unit had indeed been overstating its profits.
The auditors found that a number of accounting policies in respect of cost accrual, deferment and revenue recognition had been deliberately incorrectly applied.
During the course of the investigation emerged that the figures involved substantially larger than the initial figure of £14m, rising to £17.3m after tax.
This, said the number-crunchers, was down to the profit misstatement having been made over a much longer period of time than at first anticipated, and further work which revealed a number of understated creditor balances and other dodgy items.
As a result of the fraud, Phoenix said it had thrown Servo's financial controller and divisional finance director to the lions, and announced plans to relocate the unit's financial and accounting activities to a new centralised office in Northampton.
In half-year results to 30 September, Phoenix saw an operating loss of £61.2m and a pre-tax loss of £63.3m after swallowing a one-off charge of £68.1m with regard to Servo. Underlying pre-tax profit was down from £12.2m this time last year to £7.8m.
Sales at the firm, meanwhile, dropped 5.3% to £124m, which executive chairman Peter Bertram described as "disappointing" in his comments to the market.
"The business suffered from transitional issues caused by the new structure and the discovery of the accounting irregularities," he explained.
However, despite being knocked back the group said it retained a strong pipeline of opportunities and believed it was well positioned in the medium to long term.
Earlier in the year sales director John Hall told MicroScope that the positive effects of its recent restructuring programme should begin to bubble to the surface during the second half of Phoenix's fiscal year.