Cisco merges cloud, managed services reseller programmes
Cisco has merged its channel Cloud Provider and Cloud Services Reseller roles with its Managed Services Channel Programme to form a single Cloud and Managed Services Programme
Cisco has quietly merged its channel Cloud Provider and Cloud Services Reseller roles with its Managed Services Channel Programme to form a single Cloud and Managed Services Programme (CMSP) in a nod to the extensive synergies that exist between the two.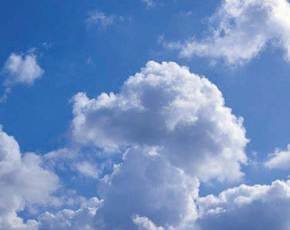 Richard Roberts, Cisco UK and Ireland partner organisation lead, said the tweak was essentially an acknowledgement of widespread industry acceptance that there was basically "no difference" between cloud services and managed services.
CMSP will provide the usual raft of financial incentives, go-to-market benefits and branding that Cisco partners are accustomed to, and those transitioning into the programme will retain eligibility for existing incentive offers, including the Opportunity, Teaming, Solution and Technology Migration Incentive Programmes.
The vendor said that as part of the rebuild, it had also streamlined audits and refreshed partner requirements to reflect the latest technologies and architectures.
CMSP will also see Cisco Powered Service designations elevated to mandatory requirements, distinguishing between partners within the Master and Advanced programme tiers.
CMSP Masters will sell and deliver at least two Cisco Powered Services – either a managed service or cloud service designation – built on the ITIL framework and provide enhanced management and stewardship practices to their customers, while Advanced partners will offer one Cisco Powered Service and provide basic management capabilities. A third tier, CMSP Express, will include partners offering at least two Cisco-based services.
---
Image credit: Digital Vision