MicroScope's top stories, week ending 23 November 2012
Our regular look back at the most read stories on MicroScope.co.uk from the past seven days
HP lashes out at Autonomy 'lies'
Hewlett-Packard has accused Autonomy – the UK software house it bought in 2011 – of "serious accounting improprieties, disclosure failures and outright misrepresentations" after taking a multi-billion dollar write-down in its fiscal fourth quarter.
The wounded behemoth slumped to a GAAP net loss of $6.9bn (£4.3bn) in the final quarter of its fiscal 2012 after being forced to swallow an $8.8bn charge in the value of the Autonomy business.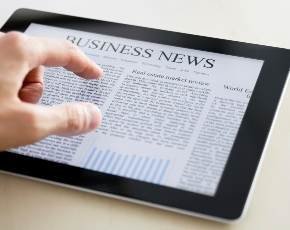 In a statement HP claimed Autonomy's top brass were guilty of a "wilful effort to mislead investors and potential buyers, and severely impacted HP management's ability to fairly value Autonomy".
Among other sins, the Cambridge-based firm stands accused of mis-characterising revenue and using licensing transactions with the channel to "inappropriately accelerate revenue recognition, or worse, create revenue where no end-user customer existed at the time of sale."
Lack of buyer sparks Comet store closures
Unless a buyer comes forward in the next couple of weeks 41 Comet stores will be closed at the end of the month.
The electrical retail chain fell into administration last month and has been running discount sales in its stores to encourage custom and to encourage a buyer it has a viable operation.
But a buyer has yet to emerge and as a result closing down sales started in 27 stores over the weekend and will kick off in a further 14 stores later this week.
SMEs unwilling to invest in staff recruitment
SME budgets might be recovering but they remain cautious when it comes to investing in fresh staff to help drive the business forward.
An insight from Spiceworks into the sector described by many as the engine room of the economy shows that plenty of caution remains despite signs that things are improving.
The survey has come out at the same time as the Bank of England warned that the UK economy will be below pre-financial crisis levels for the next three years as it continues a zig-zag pattern as it staggers out of recession.
Brocade adds Vyatta to software networking offer
Brocade has forked out an undisclosed sum to acquire US-based network software expert Vyatta, which specialises in network virtualisation, software-defined networking (SDN) and private and public cloud computing platforms.
Vyatta is currently in the process of developing a next-gen, on-demand network operating system that delivers advanced routing, security and VPN functionality for physical, virtual and cloud networking environments, according to the company blurb.
It also claims to have built what is, so far, the world's only platform-independent network OS.
Fujitsu targets top partners with storage drive
Fujitsu has launched a sweeping channel programme and end-user campaigns to grow sales for its ETERNUS storage technology. The promotional drive is designed to build on the success of second quarter storage sales.
The aim of the Storage First programme is to educate users about the 'primary' importance of storage and ensure storage choices are high on the agenda when implementing new applications.
Fujitsu partners with storage expertise are being offered a raft of sales support tools, however, the programme is also being extended to other partners who want to grow their storage business.
Autonomy founder Lynch rejects HP allegations
Former Autonomy boss Mike Lynch refuted Hewlett-Packard's allegations that it was deliberately misled over the true state of the firm's books when it acquired his business in 2011.
Lynch told Reuters that HP's claims were "completely and utterly wrong" and rejected the allegations outright.
Dell profits collapse as PC spend dries up
Dell's net profits have almost halved after another dismal quarter in the PC sector, slumping 47% to $475m (£300m) on sales of $13.7bn, down 11% on the year-ago quarter.
Although it has been striving to transform itself into an end-to-end IT solutions firm, healthy growth in areas such as Enterprise Solutions and Services and Servers and Networking – which Dell said vindicated its strategic approach – were not good enough to distract from the serious problems at Dell's core.
Europe third quarter star for Tech Data
Computer 2000 parent Tech Data has booked declines in both sales and net profit during its third quarter, but turned in a solid performance in the troubled European market.
In the European theatre, accounting for 61% of Tech Data's worldwide business sales were down 4% but excluding reporting changes actually declined just 1%, and on a Euro basis, grew by 5%. Tech Data attributed the Euro increase to "product diversification and strong execution".
SME cloud opportunity still sizeable
A decent chunk of the SME market has yet to embrace the cloud, leaving the door open for resellers.
But according to MicroScope research there remains a large amount of education for the channel to do to eradicate customer fears and confusion.
Comstor to offer Cisco, NetApp ExpressPod to SME market
Westcon Group's Cisco specialist unit, Comstor, has added Cisco and NetApp's latest cloud platform, ExpressPod, to its channel line-up to help partners break into the nascent SME cloud market.
Billed as something of a little brother to the successful FlexPod collaboration, ExpressPod has been designed to offer an easy-to-deploy datacentre platform to small businesses with little or no IT experience, or resource.