Microsoft sells discount Windows 8 devices to schools
Microsoft, Intel and RM have launched a new scheme to sell discounted Windows 8 devices into UK schools
Microsoft today announced a new scheme to sell discounted Windows 8 devices into UK schools.
The project, called Shape the Future, will see the company team up with Intel and classroom IT specialists RM Education with the goal of getting the latest technology into the hands of children without the barrier of a high price tag.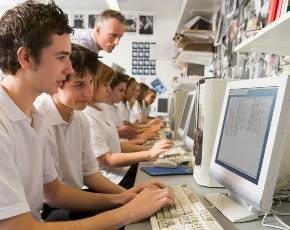 "We all know how technology can deliver learning that is more exciting, more engaging and more effective," said Mike Allen, managing director of RM Education. "Just imagine what we could achieve if every child, regardless of background, had their own device."
"It's a great opportunity to close the attainment gap and to level the playing field."
Any school or college that is government funded can apply to the scheme, with no limit on the number of devices they can buy. The one proviso, however, is that at least half of the money is from the state to ensure those less able to buy a device of their own get the help they need.
It will be up to the school on how to raise the additional money needed, be it from fundraising or parental contributions.
The products on offer range from a low-end netbook, designed by RM and running Windows 7 Professional for £260 (RRP £382) up to the yet-to-be-released Acer W510 running Windows 8 Pro.
All the options will come pre-installed with Microsoft Office Professional 2010 though, along with Microsoft's anti-virus software.
The scheme will be piloted for a year to see the response from schools, but a spokeswoman told us all parties involved "hope it will run and run."
"Technology in education is moving into a new era of mobility and usage, with more and more students continuing their learning beyond the classroom, especially at home," said Tim Hatch, director of the UK education division at Intel.
"We at Intel are very excited about this program and that we feel it will help bridge the accessibility of technology to all students, with a scheme that is all encompassing and fair."