Sales up but loss widens at ShoreTel
Unified communications specialist ShoreTel has published its latest quarterlies and revealed that while its sales continue to grow at a steady lick, its balance sheet is still clouded by GAAP net losses
Unified communications specialist ShoreTel has published its latest quarterlies and revealed that while its sales continue to grow at a steady lick, its balance sheet is still clouded by GAAP net losses.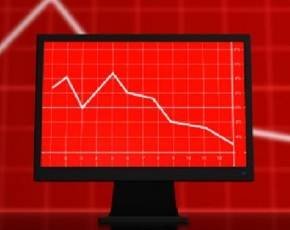 For the first quarter of its fiscal 2013, which closed on 30 September, consolidated sales of $75m (£46.5m) were up a healthy 39%, but net losses widened from $4.6m this time last year to $8m.
In its previous results call in August 2012, ShoreTel bosses said that they were awake to the fact that the firm has been phoning in a stream of losses for some time now and were taking steps to address the issue.
However realistically it will take some time to steady the ship, and the costs of its February 2012 acquisition of M5 Networks will continue to reflect on the balance sheet for a few more months.
Nevertheless CEO Peter Blackmore said he was increasingly convinced of the potential of the UC market, and that the firm had a bright future.
"Our cloud business delivered impressive growth this quarter … together with our robust premise business. We have continued to gain share in the US enterprise IP telephony market [and] we have made great progress in the integration of our cloud division," he said.
Read more on Unified Communications (UC) Services