FPB backs Hestletine report but questions 'crude' support plan
The Forum of Private Business has given a tentative thumbs up to the recommendations for growth made by former deputy PM Lord Hestletine, but has raised questions over some aspects of the new report
The Forum of Private Business has given a tentative thumbs up to the recommendations for economic growth made today by former deputy prime minister Lord Hestletine, but has raised questions over some aspects of the new report.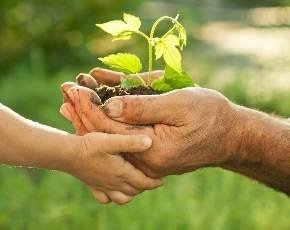 In his report for the Government, entitled No Stone Unturned, Lord Hestletine offered up nearly 90 ideas to help the UK economy return to steady growth, including more investment in major infrastructure projects and sweeping changes to immigration law.
Lord Hestletine's most strident recommendation, however, was a call for the Westminster to devolve more power back to local and regional institutions. He suggested that the 39 Local Enterprise Partnerships (LEPs) across Britain be able to draw from a pool of nearly £49bn of cash to support local businesses.
Lord Hestletine believes that enhancing the powers available to local leaders and businessmen will stimulate the regions of Britain that were more deeply affected by the double-dip recession.
FPB senior policy advisor Alex Jackman said that "with the way the world economy is heading it's right to be looking at root and branch change."
"We agree that cities and regions are better placed to know their own strengths and weaknesses better than a London-centric government. For the economy to be successfully rebalanced with more of a focus on private sector growth, all regions of the UK must be cultivated and given equal help."
However, Jackman cautioned, while some aspects of the report were to be welcomed, it was also "important to remember that business support is out there and any new initiative should not be duplicating what's already provided by the private sector".
He suggested that the report appeared to be mapping a system based on the chambers of commerce, and proposed giving the chambers "basic statutory functions", throwing their independence from government into doubt.
"We do not want to see this type of cronyism from the 80s that Lord Hestletine himself will remember," warned Jackman.
The FPB called for a platform that would provide better access to all relevant business support bodies, giving SMEs more choice, saying it did not follow that the Government could "justify interfering in a private marketplace in such a crude manner".