Government Digital Service hands SCC G-Cloud hosting contract
SCC has revealed it has been awarded the G-Cloud services contract to provide the UK Government Digital Service (GDS) with hosting solutions and services
SCC has revealed it has been awarded the G-Cloud services contract to provide the UK Government Digital Service (GDS) with hosting solutions and services.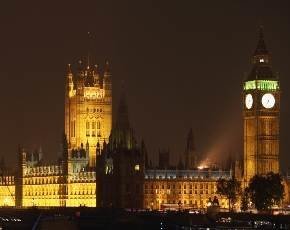 The RM1557 agreement means SCC will be able to provide a "trusted platform for a wide range of current and future digital public services," according to the firm's statement.
It is the first contract to be awarded since SCC's Secure Multi-Tenanted Cloud (SMTC) service was given the thumbs up by the government back in August, taking the number of G-Cloud services SCC is able to provide to nine – including infrastructure, backup, email and secure storage – and making it the first SI to be given pan-government accreditation for its secure IL (Impact Level) 2 and 3 cloud services.
SCC UK public sector director Tracy Westall hailed the contract win as an important step in establishing a track record for working with the SME sector to facilitate specialist skills delivery to the public sector project.
"We believe we can help create the next generation of cloud-based solutions by dovetailing our enterprise grade security and data capabilities with the flexibility, speed and ingenuity of small and emerging technology firms," she explained.
Coincidentally the agreement also comes on the first anniversary of the launch of GDS' E-Petitions service, hosted on SCC's IL2 platform, which SCC claims has seen over 13 million unique visitors in the past 12 months.
---
Image credit: David McCardle