Comstor adds video carrier UCi2i, enhances Cisco service offering
Comstor has signed an agreement to offer London-based video carrier UCi2i's managed services offering to its VAR community, enhancing the services it is able to provide around its core Cisco offering
Comstor has signed an agreement to offer London-based video carrier UCi2i's managed services offering to its VAR community, enhancing the services it is able to provide around its core Cisco offering.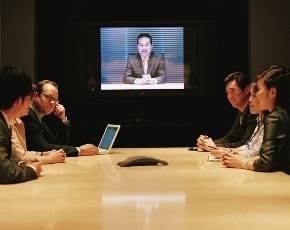 UCi2i operates its own HD video network allowing end-users to collaborate through a variety of fixed price service plans regardless of device, location or network and lowering infrastructure and human resource costs.
Comstor reckons this will help its Cisco partners grab their fair share of a worldwide video conferencing market that is expected to be worth $14bn (£8.7bn) or more five years from now, a market Cisco bought into three years ago when it acquired Tandberg.
"UCi2i has proven its leadership in this space, allowing customers to become more productive via dynamic, seamless collaboration," said Comstor EMEA EVP Andreas Dohmen.
"Together, we're transforming the manner in which businesses visually and collaboratively stay connected whilst giving resellers access to a massive market opportunity," he added.
"As Westcon is a proven distributor of Cisco collaboration technology this partnership makes perfect sense," said UCi2i founder and operations director Michael Grant.
UCi2i's off-the-shelf, customisable service plans will be available tied to the Cisco TPaaS, ATP, TP, TP SMB and Partner Core Bridge programmes.
---
Image credit: Ryan McVay
Read more on Unified Communications (UC) Services