VMworld Europe: VMware hires Microsoft man to run UK
On the opening day of VMworld Europe 2012, in Barcelona Tuesday, VMware has named former Microsoft staffer David Parry-Jones as its new regional director for the UK and Ireland
Amid a swathe of announcements today at VMworld Europe 2012, which got underway in Barcelona on 9 October, VMware has named former Microsoft staffer David Parry-Jones as its new regional director for the UK and Ireland.
Formerly senior director of incubation sales for the UK and France and general manager for business productivity search, Parry-Jones has over two decades of experience in the industry, and will now take on responsibility for driving VMware's business strategy and growth in the local market, helping push end-users towards the cloud. He reports to VMware northern EMEA VP Matt Piercy.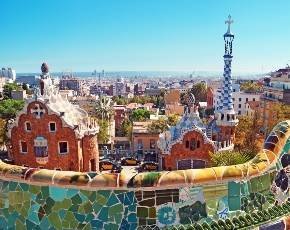 "VMware is one of the very few technology vendors that is fundamentally changing the way organisations deliver IT and I wanted to be a part of it," said Parry-Jones.
The launch of the software-defined datacenter approach, recent acquisitions and strong performance mean this a hugely exciting time for the company. I'm committed to supporting all our customers in the UK and Ireland, along with our ecosystem of partners, reap the benefits of cloud computing."
"We are very fortunate to have David on board to lead one of our key markets at such an important time in our company's development," added Matt Piercy. "David's proven track record and people-centric approach will add tremendous value as we continue to enable our customers in the transformation of their IT."
Parry-Jones' appointment comes nearly a year after the previous incumbent, Mark Newton, stepped down from the role.
VMware has also used the opening day of its annual get-together to show off a host of new product and technology announcements.
Among the new offerings are an updated cloud management portfolio, including significant enhancements to the management products in the recently released vCloud. VMware has now added a new product to the suite, VMware vCloud Automation Center 5.1 and is updating the VMware IT Business Management Suite, which it says will further simplify and automate management while empowering IT to govern services across multiple, heterogeneous clouds.
"Businesses of all sizes are leveraging a decade of virtualisation investments to transform IT through the software-defined datacentre," said Raghu Raghuram, executive vice president, cloud infrastructure and management, VMware. "VMware's cloud management offerings fundamentally recast management for the cloud era, allowing customers to operate at cloud scale and begin to act as brokers of IT services to the business."