Dell adds final Cloud Enabler certification to PartnerDirect programme
Six months after the official launch of its channel Cloud Services and Solutions competency certification, Dell has added the final Cloud Services Enabler specialisation to its PartnerDirect programme
Six months after the official launch of its channel Cloud Services and Solutions competency certification, Dell has added the final Cloud Services Enabler specialisation to its PartnerDirect programme.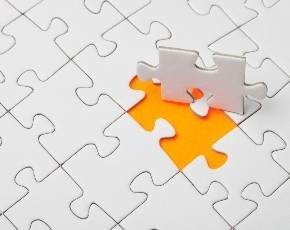 Cloud Enablers, said Dell, will identify, secure and integrate the appropriate set of cloud technologies and services and operate the resulting cloud for their customers through a set of managed services. The basis of the final specialisation is Dell Cloud with VMware vCloud Datacentre services.
The extant cloud badges are Cloud Builder and Cloud Provider, address the needs of providers offering infrastructure offerings and those that go deeper to run a networking operating centre and provide a platform to deliver SaaS and IaaS.
"Customers want to know we understand their needs and can provide a suitable solution to address them. The Cloud Enabler certification allows us to demonstrate that we know how to solve real-world issues," said Roger Harry, MD at Cardiff-based Dell partner Circle IT.
Mike Nicholas, operations director at Devon-based Premier Partner Nexus Open Systems added: "The Cloud Certification means we provide customers with a more streamlined approach when it comes to integrated cloud solutions. Some customers don't want to make the leap to a full public cloud yet…. The certification allows us the flexibility to offer services and technology as and when our customers need it."
At the same time Dell has announced that its cloud channel programme, which has been in beta since June, is now being made available to all its resellers across the UK and Ireland, giving the channel the ability to resell Dell's cloud services offering.
Dell Services EMEA VP Declan Murphy said the vendor had already seen significant interest from resellers in exploiting its vCloud platform.
"Our cloud certification brings Dell's offerings together in one easy package. The intention is to make the journey to the cloud as easy as possible and give partners a flexible, scalable solution that meets customers' needs," said Murphy.