GFI makes Android security buy
Small business security firm GFI Software has forked out an undisclosed sum to buy smartphone device management specialist VizualMobile
Small business security firm GFI Software has forked out an undisclosed sum to buy smartphone device management specialist VizualMobile.
The purchase will give GFI a leg up in the mobile device security segment, which has attracted widespread attention in recent months as mobile devices gain more and more traction in the business world.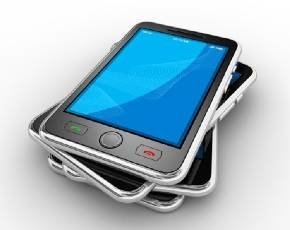 Google's Android platform is considered particularly at risk; earlier this week US start-up Duo Security claimed that based on downloads of its free X-Ray vulnerability scanning app, about half of all Android smartphones have unpatched vulnerabilities.
VizualMobile's cloud-based technology currently supports Android, iOS and BlackBerry devices, and GFI plans to integrate it into two of its product platforms, GFI MAX RemoteManagement for managed service providers and GFI Cloud for SME IT admins.
GFI said it expected the technology to be fully incorporated into GFI MAX by the end of the year, with GFI Cloud to follow in 2013.
GFI MAX business unit general manager Alistair Forbes said that mobile device management was relatively underserved in the SME space, and where solutions did exist they were not designed with service providers in mind.
"The acquisition of this technology will strengthen our products and allow us to address the rapidly-growing demand for mobile management capabilities [among] SMEs," he said.

Added Forbes: "We see the development of cloud-based services for small businesses as the way forward for GFI and support of mobile devices is a priority for us. This acquisition complements our existing antimalware and remote control technologies for Android devices. We will be investing in the VizualMobile technology to continue adding new features to what is already a cool, easy to use, cloud-based solution to manage mobile devices."
VizualMobile founder Tim Lloyd said: "It has always been our ambition to see VizualMobile reach a wide range of customers and achieve success in the market. We were looking for a company that had a vision and the ability and resources to take our technology to a new level."