Comms-care adds new teams to meet services demand
Channel-focused services and support provider Comms-care is recruiting to make sure it can meet runaway growth in demand for support services
Ahead of its 10th anniversary celebrations in November this year, channel-focused services and support provider Comms-care has embarked on a major recruitment drive to ensure it can meet growth in demand for services from the channel, and position itself to exploit the changing market landscape in the future.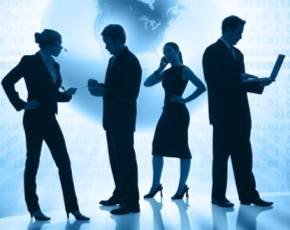 Speaking to MicroScope, the firm's marketing director Richard Eglon said it was hiring for about 25 new roles to boost its geographic spread and its ability to provide more strategic services and technical expertise to its reseller customers.
This will include services around cloud computing and datacentre virtualisation, where vendor tie-ups on solutions such as FlexPod are leaving partners who maybe only do Cisco and VMware but not NetApp struggling to compete, according to managing director Ben Davies.
"This is probably the largest push we've made, and it lays the foundations to take us onto the next level," said Eglon. "For us that is very much about moving into a strategic role as a support partner."
Having made its name as a break-fix, technical support specialist, Comms-care claimed it has increasingly found that the channel is becoming more willing to take the firm into an opportunity as a tool to help them bag the deal.
Said Eglon: "Within the last 18 months we've found resellers feel much more comfortable in saying they work with Comms-care, and the end user is more au fait with the concept of there being more than one company involved in a contract.
"We were probably one of the first service organisations to get the ISO 20000 [IT service management] accreditation and we already see a lot of deals where such accreditations are key to getting resellers on the RFP list," he added.