Redstone absorbs Maxima remnants in £13.8m deal
Networking and IT solutions integrator Redstone has opened its wallet to pick up the remaining assets of sunken rival Maxima in a deal that values the firm, at £13.8m, including net debt
Networking and IT solutions integrator Redstone has opened its wallet to pick up the remaining assets of sunken rival Maxima in a deal that values the firm, at £13.8m, including net debt.
Maxima was holed below the waterline in 2011 following a rough couple of years, and put some non-core units up for sale in October that year as part of a restructuring plan.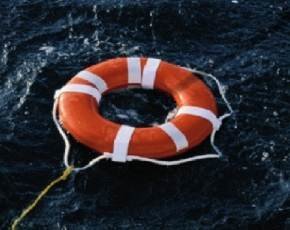 It has already successfully sold its Integrated Business Systems unit to ERP specialist K3 and its Microsoft, Intellect and Document Managed Services units to m-hance, as well as jettisoning its Irish business.
It had intended for the disposals to leave it better able to concentrate on its core Managed Services, Infrastructure and Applications (MSIA) business and use the proceeds to pay down its debt, but has now decided that selling off the entirety of the business will realise better financial returns for its shareholders.
It fell to a net loss of £6.3m on sales of just over £28m in the financial year to 31 May 2012. Redstone, in contrast, made sales of £67.2m and a net loss of £1.6m in the 12 months to 31 March this year.
For its part, Redstone plans to use the acquisition to speed its transition to a "leading provider of network-based end-to-end managed services and technology and infrastructure solutions". It hopes to eke out about £2.3m in material cost savings after the deal closes.
Redstone was candid in its assessment of where savings could be made, saying it will likely strip out a good number of duplicated roles and would close some offices. It also said it would look to consolidate Maxima's six datacentre locations.
"The enlarged group will benefit from enhanced scale, an enlarged client base with increased cross-selling opportunities, a broader technical offering and a reduced cost base," explained Redstone non-executive chairman Richard Ramsay.
Maxima's Michael Brooke added: "Maxima shareholders [will] benefit from the cost savings that will become available from a combination of the two groups, whilst also benefitting from being part of a larger business, better placed to exploit growth in the managed IT services and cloud computing market."
Following shareholder approval, Redstone said it plans to raise about £3m through a new share placement to take place in mid-November, which it plans to use to fund the integration process. Maxima shareholders, it said, will receive 28 new Redstone shares for each Maxima share they hold.