Partner cull to put Blue Coat programme back on track
Blue Coat has revealed that a number of resellers will be at risk of being thrown off its partner programme as it toughens up its channel policies to push for further growth
Blue Coat has revealed that over a fifth of its European reseller base will be at risk of being thrown off its partner programme as the company toughens up its channel policies, but has insisted that a far-ranging shake-up of its Channel Advantage Programme will position it for future growth alongside its resellers.
Recently, Blue Coat's energies have been focused on the internal turmoil that saw it burn through two CEOs in the space of a year and culminated in its December 2011 sale to private equity backers Thoma Bravo.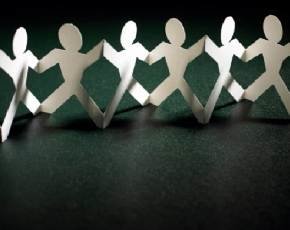 Speaking to MicroScope, Pat Dunne, EMEA channel director at the WAN optimisation and network security vendor said that as a result of this Blue Coat had perhaps failed to police its programme effectively of late.
"There are some partners not doing what's required of them and some that are in the wrong part of the programme," said Dunne. "We're getting strict about compliance and a number of partners will be given a 90 day window to become compliant.
"The vast majority of our partner base is very strong, but if we don't make sure that everyone conforms it makes it very unfair to those who do what's required of them," he said.
Dunne was unable to break out European or UK specific figures, but worldwide Blue Coat has just under 1,700 partners and it is expected that up to 450 will either be demoted or ditched.
However, at the same time Dunne revealed a number of further tweaks and enhancements to the programme that are designed to improve both the overall partner experience, and enhance Blue Coat's profitability.
Among these changes will be the addition of a 20% back end rebate on new business renewals, to be paid to partners on a six-monthly basis; tougher enforcement of Blue Coat's incumbent reseller policy, which protects partners from getting gazumped on renewals; enhanced performance management processes, which Blue Coat hopes will enable it to get the best out of its partners, and better marketing and promotional programmes, including enhancements to its marketing content syndication tool.
It will also be cutting back some of its services margins available to partners to bring it in line with its rivals and, according to Dunne "reflect the ROI we should be making."
Pushed on the question of whether a margin cut would be an easy sell to partners already at risk of demotion, Dunne said the channel would reap the rewards in other areas.
"Thoma Bravo is investing in us for growth, and we will reinvest in marketing, support and other enhancements," he said. "One year ago Blue Coat wasn't growing, but we're seeing growth now, and we are focused on growing alongside committed channel partners."