e92plus launches FatPipe, Viewfinity to UK channel
Enterprise security VAD e92plus is to give US vendors FatPipe and Viewfinity their first exposure to the UK channel.
Enterprise security distributor e92plus has added WAN optimisation experts FatPipe and access management and application control specialist Viewfinity to its portfolio.
The US-based newcomers are both hoping to build up a VAR channel in the UK, having already seen some success in their home markets.
FatPipe's core technology – router clustering – combines multiple data sources from different ISPs of different speeds and last line technologies into one single aggregated pipe.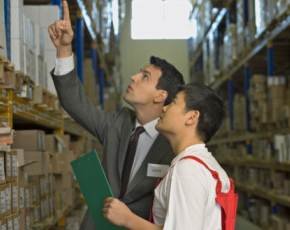 It says this can help companies take advantage of lower costs, added redundancy and above all, faster Internet access. It claims to be the first to market with a full suite of WAN optimisation techniques using multiple lines.
Viewfinity, meanwhile, has already been deployed in some large UK customers including Aberdeen University and the Oxford University Press.
It has developed an automated rights and privilege management suite for Microsoft Windows endpoints that assesses the needs of a company's user base and creates single policies to address common needs for various groups, which the firm says reduces proliferation of security policies and can bring time, cost and management savings.
Mukesh Gupta, e92plus MD, said both vendors offered clear opportunities to resellers.
"FatPipe's solutions help resellers provide a solution that helps maximise uptime, reduce costs through more efficient use of existing connectivity, and deliver more secure site-to-site VPNs," he said.
"We have [also] seen that antivirus has failed with malware such as Flame, the existing OS doesn't provide for granular management and so Viewfinity offers a perfect solution to protect against threats without layer after layer of additional software," he added.