Blu-ray in the ascendant as 2.5in drives on the horizon
There have been numerous product launches around the flash arena and that trend is set to continue with the introduction of smaller drives writes Chris Mellor. 2.5 inch drive surge coming. Xyratex has announced one of the first mainstream 2.5-inch drive arrays, the OneStor ESP 1224s.
There have been numerous product launches around the flash arena and that trend is set to continue with the introduction of smaller drives writes Chris Mellor.

Download this free guide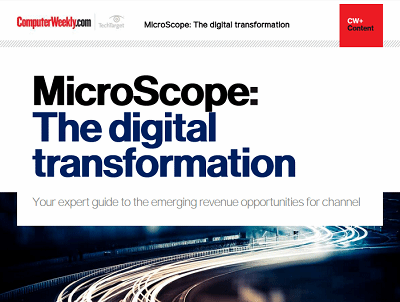 Emerging revenue opportunities for the channel with digital transformation
Digital transformation is a phrase that means many things to many people but for it to have any real relevance to the channel then it needs to mean a chance to make money. This guide will share some of the recent developments in the channel and the latest thoughts about the issue.
By submitting your personal information, you agree that TechTarget and its partners may contact you regarding relevant content, products and special offers.
You also agree that your personal information may be transferred and processed in the United States, and that you have read and agree to the Terms of Use and the Privacy Policy.
2.5 inch drive surge coming.
Xyratex has announced one of the first mainstream 2.5-inch drive arrays, the OneStor ESP 1224s. It follows on from Infortrend's announcement in 2007 of its EonStor B12S and B12F SAS and Fibre Channel 2.5-inch arrays.
The 1224s is a 2U-high rack enclosure with 24 small form factor (SFF) drives. It is compliant with the Storage Bay Bridge standard and features field-replaceable units and an 85 per cent efficient power converter. Various modules can be added, such as a server blade, RAID controller or network-attached storage function.
The product is suited for I/O-intensive workloads because having 24 spindles means it will satisfy approximately twice as many disk access read/write requests at a time than the same space full of 3.5-inch drives. Xyratex also has a OneStor 3.5-inch product, but it needs 4U for its 24 drives.
Fujitsu has introduced a 320GB 2.5-inch drive spinning at 7,200rpm, making it the world's fastest 320GB 2.5-inch drive. Both Fujitsu and Samsung have 500GB 2.5-inch drives but these and the 320GB drives will tend to be used for PCs and notebooks needing a lot of capacity in a small space.
The power draw of 2.5-inch drives is less than that needed for a 3.5-inch drive but packing 24 of the smaller drives in a the 2U enclosure will increase its overall power draw, for both spinning and cooling the drives, meaning that the increased I/O performance comes without a green, energy-saving aspect.
Xyratex supplies drive arrays to BlueArc, Data Direct, NetApp and OnStor. We can expect several of these vendors to introduce SFF drive arrays marketed as offering better I/O performance than the same enclosure filled with
3.5-inch drives.
Xyratex is working on developing power-saving spin-down technology and also has solid state disk (SSD) developments underway.
Blu-ray bounce beginning
Dell is boosting its Blu-ray product orders and the next Xbox 360 will have a Blu-ray drive.
Reports from informed sources indicate Taiwan-based Lite-on is developing Blu-ray drives for Microsoft's next-generation Xbox.
Toshiba withdrew its HD-DVD technology once it became clear that, by bundling Blu-ray drives with its PlayStation III, Sony had gained a commanding lead in the high-definition optical disk market and perviously HD-DVD-supporting movie studios began shifting their allegiance to Blu-ray.
Lite-On is also understood to have a new contract from Dell for 20,000 - 30,000 Blu-ray drives a month. Blu-ray movie sales have jumped 50 percent in the first three months of this year, from 6 million at the end of 2007 to 9 million 11 weeks into 2008.
This should mean enhanced prospects for Blu-ray juke box manufacturers, such as JVC, as the 50GB capacity disks have previously crippling market uncertainty removed from them. The 50GB capacity lags Plasmon's UDO format with 60G (UDO-2) here now and 120GB (UDO-3) and 240GB (UDO-4) on the roadmap.
Dell and Lite-on were unvailable for comment.
Flash venture
Intel and STMicroelectronics have formally started up Numonyx, a joint-venture to produce NAND and NOR flash chips and develop Phase Change Memory products.
Intel will move over 2,000 people to Numonyx, which will challenge the flash industry leaders, Samsung and Toshiba.
NOR flash is predominantly used in mobile phones while NAND flash is sold into the market for notebook computers, SSD and mobile Internet devices. It is also being used in mobile phones as they become Internet access platforms and NAND flash speeds increase.
The SSD limitations are capacity, write speed and working life.
By arranging for data writes to be spread evenly across flash chips — so-called wear-levelling — then its working life can be extended past five years. Capacity levels can be increased by moving to multi-layer cell technology but this currently has a concomitant slowing of access speed.
Numonyx technicians and developers will be working on these problems to develop product that can compete with Micron, Toshiba, Samsung, STEC and other flash foundries.
EMC has introduced STEC SSD technology to its high-end Symmetrix arrays and OEM drive array supplier is working on SSD developments. Overland Storage foresees the arrival of hardware data de-duplication products next year, ones using, for example, Xyratex arrays, Hifn de-duplicating hardware and SSDs used to hold the de-duplication dictionary.
The first PCIe SSD card has just been announced by Fusion-io in the USA, presaging further PCI card SSD implementations, a plug-in performance boost for servers. SSD expertise is likely to become increasingly worthwhile in storage channels.
Chris Mellor is editor at www.blocksandfiles.com
Read more on Storage Virtualisation Solutions and Services