ISCSI for beginners
iSCSI is an Internet Protocol (IP)-based storage networking standard for linking data storage facilities. Learns the basics in this fast guide.
Need to learn about iSCSI? This resource guide offers everything you need to get you started on the path to understanding, and ultimately, implementing the technology. Tips and Q&As from the experts Top 5 iSCSI tips 2006 iSCSI network configuration, design and optimization Narrow down your iSCSI SAN options SCSI, iFCP and FCIP: How do they stack up? FC vs. iSCSI: Five tips in five minutes How iSCSI works A beginners guide to iSCSI Has iSCSI arrived yet? Deploying iSCSI ISCSI vs. FC SANs ISCSI: What is it good for? ISCSI: Are we there yet? Why aren't you using iSCSI HBAs What will it be, iSCSI or iFCP? When does iSCSI arbitration take place? Pros and cons of iSCSI arrays Deploying iSCSI In the news Integrating iSCSI and FC storage ISCSI grows in the midmarket and enterprise ISCSI gets a boost from InfiniBand ISCSI competition heats up ISCSI goes where FC dares not ISCSI wows some users, confuses other SMBs like the look of iSCSI More resources for the beginner Crash Course: iSCSI Fast Guide: iSCSI A quick guide to iSCSI implementation

Download this free guide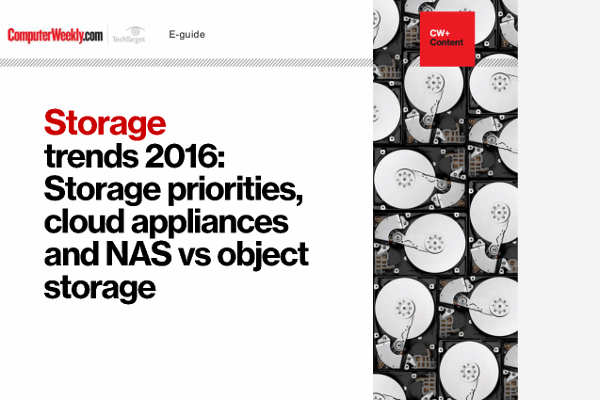 Storage trends 2016: Storage priorities, cloud appliances and NAS vs object storage
Our guide to the latest shifts in the Storage to-do list for IT departments, cloud appliance providers, and what to do with large volumes of unstructured data
By submitting your email address, you agree to receive emails regarding relevant topic offers from TechTarget and its partners. You can withdraw your consent at any time. Contact TechTarget at 275 Grove Street, Newton, MA.
You also agree that your personal information may be transferred and processed in the United States, and that you have read and agree to the Terms of Use and the Privacy Policy.

Read more on SAN, NAS, solid state, RAID